ATV Challenge
Working in partnership with Quad Bikes Wales, the Wales Federation of Young Farmers have run the ATV Challenge again this year, with the winner receiving a new Honda quad bike courtesy of the Quad Bikes Wales.
Wales YFC are also pleased to be working as a partner within the Wales Farm Safety partnership. The partnership aims to raise awareness of Health and Safety challenges, implications and how to work safely.
Working with judge Mr Sam Marvin, members were challenged to undertake a bike challenge, as well as completing a safety questionnaire.
With the prestigious prize of a Honda Quad Bike for one year up for grabs, along with a safety helmet for the winner and runners up, members from all over Wales competed in the challenge, with Radnor Valley member Sam Bowen winning the coveted prize. Lloyd Hammond, Howey YFC and William Jenkins, Lledrod YFC were noted as being worthy runners up.
Speaking about the competition and his success, Sam Bowen noted:
"What a great opportunity for someone to win a brand-new quad. Never did I think for one second, I would have of won it. An incredible prize that was kindly donated by Quad Bikes Wales. The key point of this challenge was safety, and it should be pushed more to farmers/workers as everyone forgets the basics from time to time and doing this competition just refreshes your memory. It was great competing, and it was extremely organised, and more people should enter. What have you got to lose? (They even give you a free ticket into the Winter Fair!) Thank you very much for everyone who organised this competition and I hope you have more entries next year."

Sam Bowen, Radnor Valley YFC, Radnor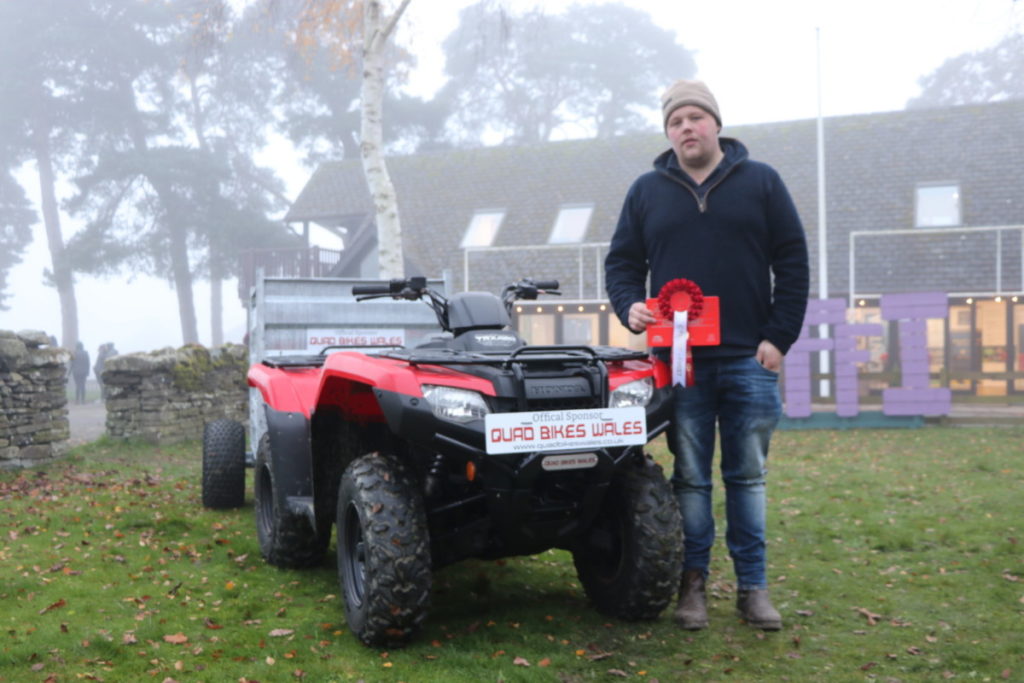 Wales YFC extends its grateful thanks to Quad Bikes Wales in their continued support of this competition.