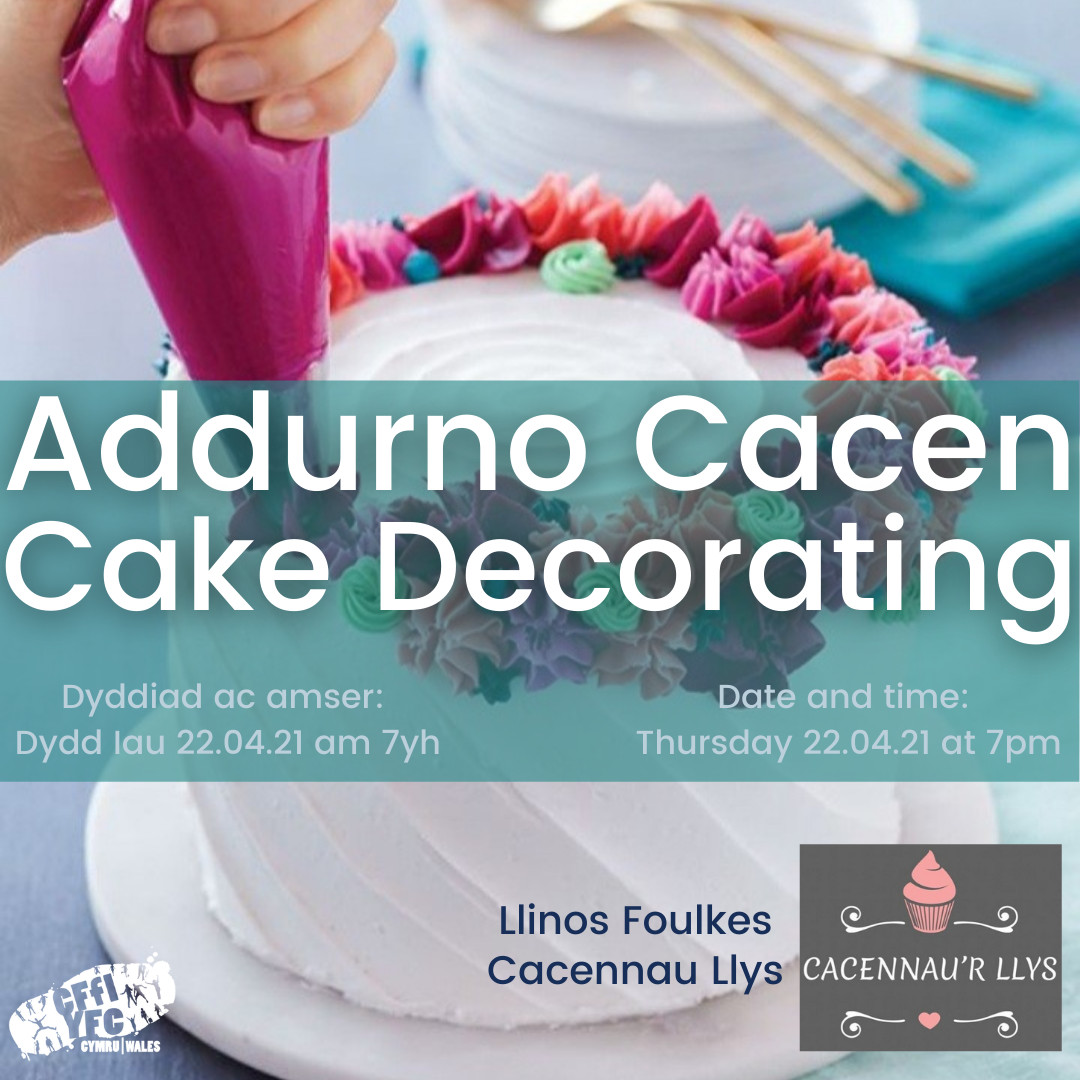 Sesiynau CFfI – Addurno Cacen | YFC Sessions – Cake Decoration
This event is no longer available.
Wrth i bawb arbrofi dros y cyfnod clo, mae pobi wedi dod yn hobi poblogaidd iawn yn ddiweddar. Felly beth am adeiladu ar eich sgiliau pobi a rhyfeddi deulu a ffrindiau, trwy ymuno â'r sesiwn addurno cacennau hon dan arweiniad cadarn Llinos Foulkes?
–
With everyone experimenting over the lockdown period, baking has become a popular hobby. So why not up your baking game, and join this cake decorating session hosted by Llinos Foulkes?
April 22, 2021




7:00 pm - 8:00 pm