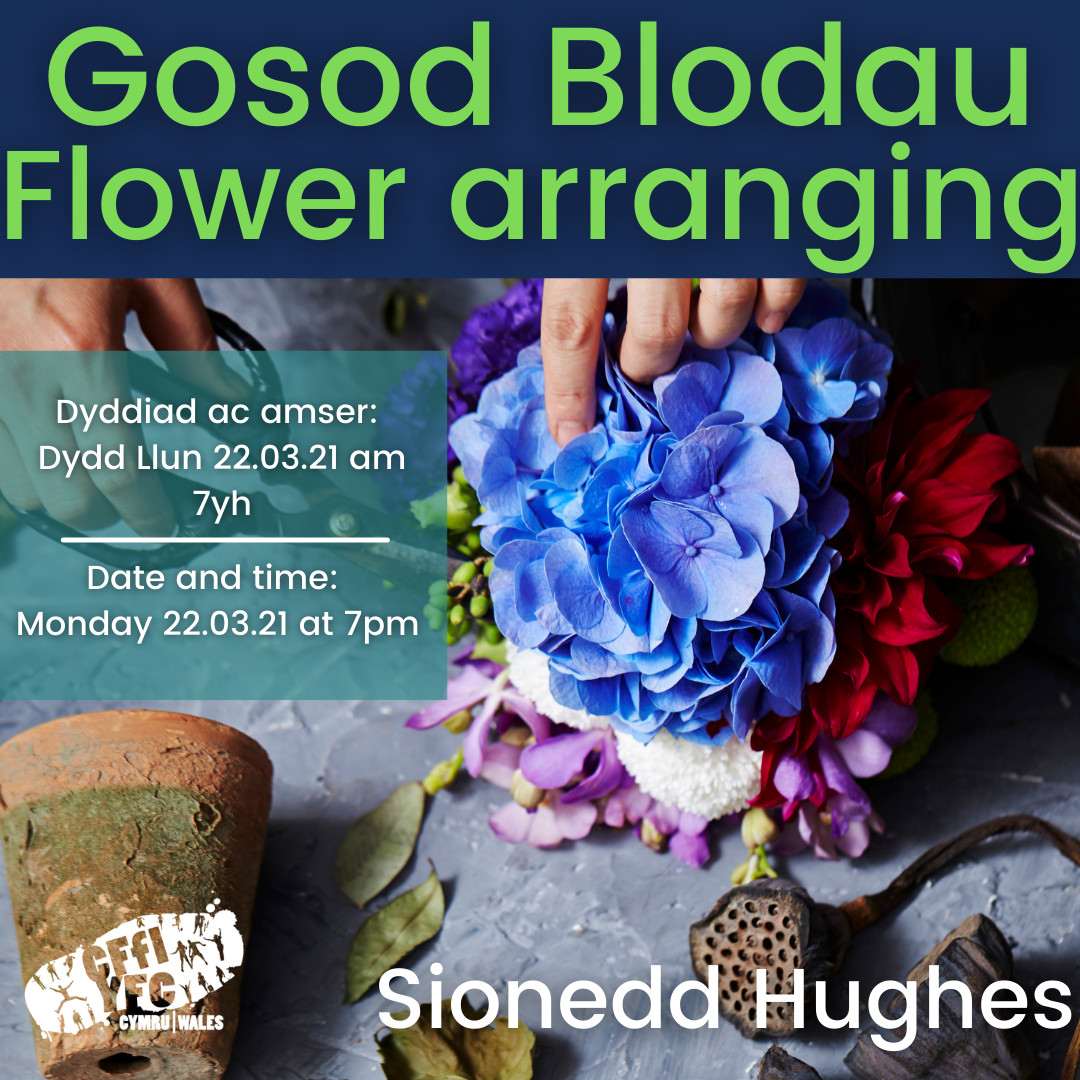 Sesiynau CFfI Gosod Blodau | YFC Session Flower Arranging
This event is no longer available.
Eliptig, hirgrwn, fertigol, siâp "S", rhaeadru (cascade), trionglog neu gilgant (crescent)? Mae'r posibiliadau o ran y math o arddangosfa flodau y byddwn yn ei chreu yn ddiddiwedd. Ond yr hyn sy'n sicr – nid oes yn rhaid i chi fod yn arbenigwr i ymuno â ni yn y cyntaf o ddwy noson lon yng nghwmni Sionedd Hughes, enillydd Sioe Frenhinol Cymru, RHS ac Malvern.
–
Elliptical, oval, vertical, "S" shaped, cascade, triangular or crescent? The possibilities as to the type of floral display we'll create is endless. But what is sure – you needn't be an expert to join us for the first of two joyful evenings in the company of Sionedd Hughes, a Royal Welsh, RHS and Malvern show winner.
March 22, 2021




7:00 pm - 8:00 pm