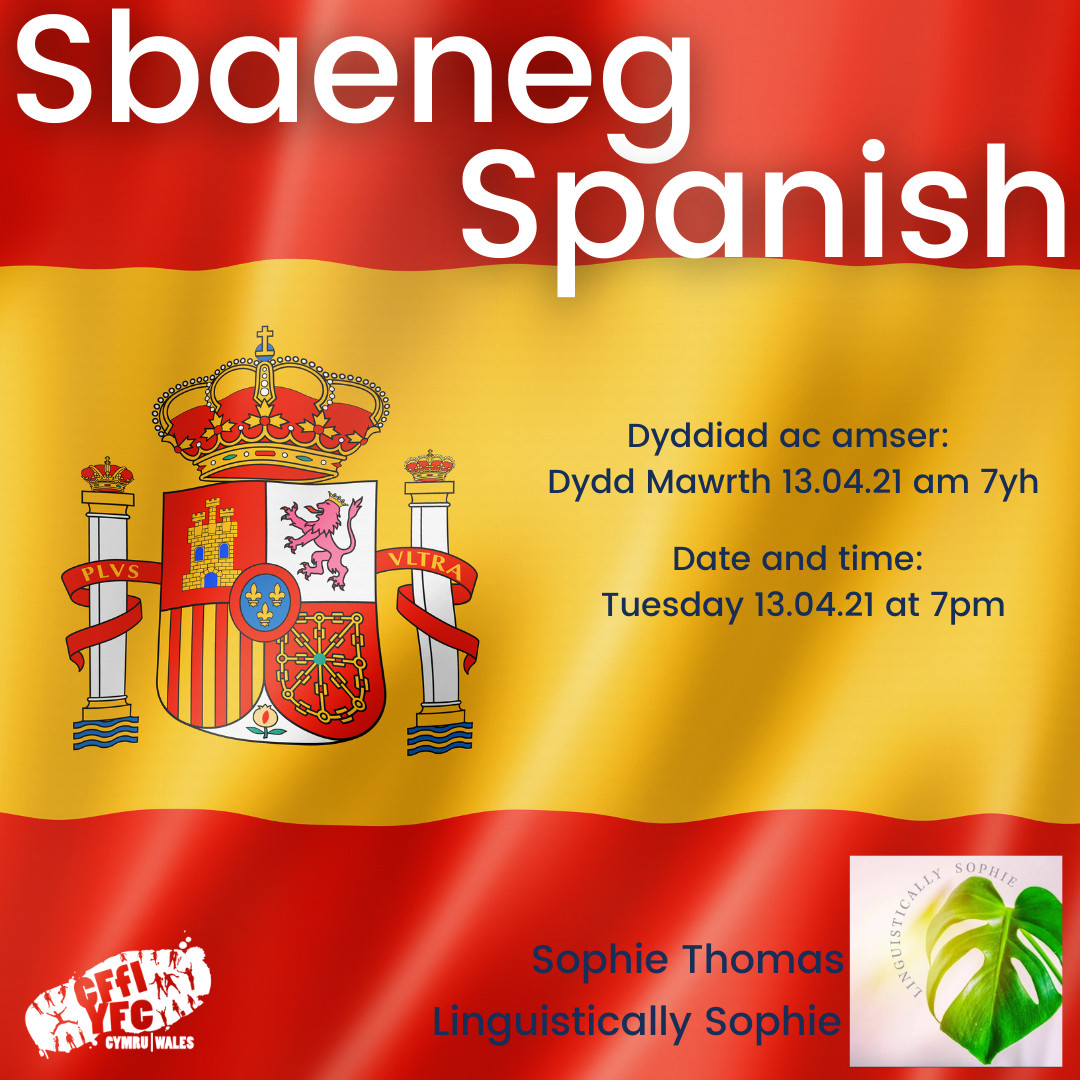 Sesiynau CFfI – Sbaeneg | YFC Sessions – Spanish
This event is no longer available.
Yn 2020, fe nodwyd Sbaeneg fel y 4edd iaith fwyaf a ddefnyddir ledled y byd. Felly dyma'ch cyfle i ddysgu Sbaeneg i chi'ch hun dan ofal Sophie Thomas (Linguistically Sophie). Yn ystod y sesiwn ryngweithiol ac ysgafn hon byddwch yn dysgu rhai ymadroddion cyffredin a dysgu sut i gychwyn sgwrs yn Sbaeneg.
–
Noted as the 4th most spoken language throughout the world in 2020 – this is your opportunity to learn Spanish for yourself. In the capable hands of Sophie Thomas (Linguistically Sophie), you'll learn some common phrases and conversation starters during this light-hearted and interactive session.
April 13, 2021




7:00 pm - 8:00 pm