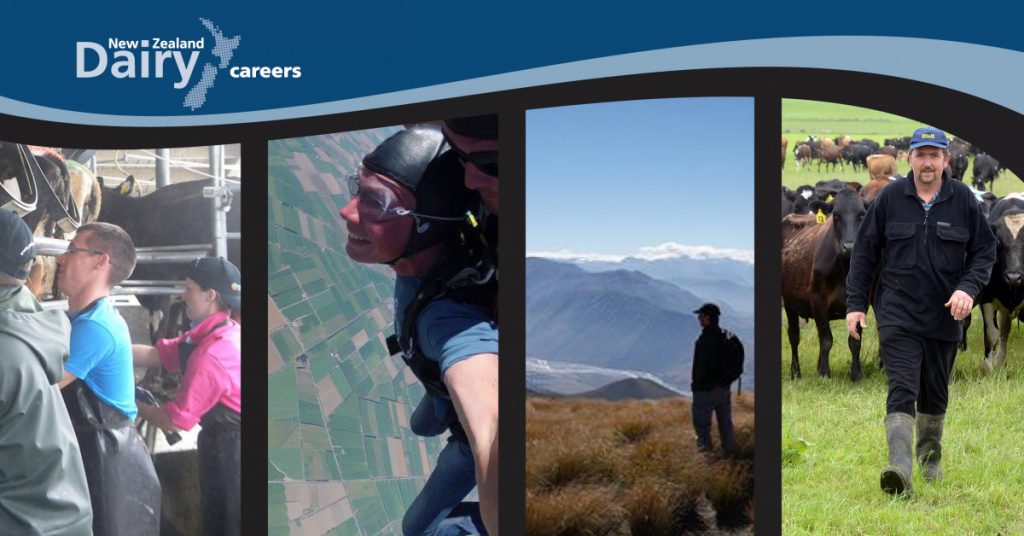 New Zealand Dairy Careers Scholarship
Looking for an adventure?
Have an interest in the dairy industry?
Want to gain hands on experience and learn more about the industry, whilst travelling?
Then this may be the opportunity for you!
The team at New Zealand Dairy Careers are looking for individuals between 18 to 30 year olds, passionate about working in the dairy industry, to join them once the borders re-open. So if you're from a farming background, or not. If you've worked on a dairy farm or haven't stepped foot on one before – if you have an interest in the dairy industry and would like to learn more – this is the opportunity for you.
From 16 week programmes to a year in length, there's something to suit all. Full training will be provided. And moreover, while you are living, learning, and on your adventure on the other side of the world, you will still be earning industry rates in the process.
---
Have you read about the team at New Zealand, and the opportunity they're offering – and you realised THIS IS FOR YOU? Well, we have two scholarships up for grabs for Wales YFC members – so what are you waiting for?
Application are OPEN and close on the 1st of June.
---
And don't worry, if you're not successful in obtaining a Scholarship, the team at New Zealand are offering a discounted rate exclusive to Wales YFC members!
16 WEEKS
This short programme is great for students who need to complete a 16 week placement and want to Live, Learn and Earn and experience the amazing scenery of New Zealand at the same time.
Cost: £1,000
6 MONTHS
A 6 month placement allows students to experience half a season in New Zealand and learn through exposure from some of the best dairy farmers in the world. It encompasses everything from breeding, pasture management, best milking practices, animal health, personal development
and more.
Cost: £1,400
1 YEAR
The up to 12 months programme allows students to experience a full season on a NZ dairy farm to ensure they can take home every aspect of dairy farming in New Zealand. Students will return not only with a full understanding but a qualification in the dairy industry. Completing this program will give the valuable knowledge that will be beneficial for a dairy career back home and internationally.
Cost: £1,750
---
"A great bunch! They found me a brilliant farm and made it a fantastic experience from the moment I got off the plane till the day I left" – Mark, Ireland