Coronafeirws
WALES YFC – KEEPING YOU UPDATED
Fire break period – (with effect from 6:00pm on Friday 23rd October)
During the 'fire break' period it is requested that no physical YFC meetings or activities take place, with all members and leaders asked to take into account the following update issued by Welsh Government that relates to YFC's across the country.
'For the next two weeks during the firebreak we must all take every step possible to ensure that public health, the safety of young people and the workforce remains our priority. There are very limited exceptions during the firebreak for those between age 11-25 which includes limited attendance at school but not for all ages, and childcare for those not able to work from home. We therefore advise against all but essential youth work taking place. There should be no face-to-face youth work other than with the most vulnerable of young people, and even then it should not be on a group basis where it can be avoided. As stated previously where one-to-one meetings do take place there should be full regard for social distancing.
There is a specific exemption for Remembrance Day events that have already been arranged at the end of the firebreak period. These are solemn events which commemorate sacrifices made by citizens for society as a whole. The events must be organised events, outdoors and for no more than 30 people. For any organisation wishing to participate in this we recommend that you contact the event organisers in the first instance. As there will be limited numbers able to officially attend any event, those who do attend may be asked to represent a wider group so rather than have a whole unit attending, they may be able to send a representative, but this must be agreed with the event organiser. Social distancing must be observed throughout. The link to the updated regulations and the exemption is below.
https://gov.wales/health-protection-coronavirus-restrictions-no-3-wales-regulations-2020 – and the specific exceptions relevant for you are below.
(3) A person also has a reasonable excuse to leave the place where they are living to attend an event to commemorate Remembrance Sunday that—
(a) is held on 7 or 8 November 2020;
(b) is held outdoors;
(c) has no more than 30 people attending.

Further updates will be issued at the end of the fire break period and please note the following links and documents that will be of assistance to you when meetings and activities are able to resume.
---
Useful documents
Youth Work Services Guidance
Community Centre Guidance
The next Welsh Government review will take place on the 2nd October and a further update will be issued to YFC clubs and federations following that review.
---
Useful links
For the latest advice and guidance on Coronavirus, please visit the websites listed below;
Welsh Government Coronavirus in Wales
UK Government Coronavirus advice
National Federation of Young Farmers Clubs
---
Support
A new, confidential, easy accessible, free online support service for mental wellbeing and counselling for farming people. Available from any device, support is offered for adults and also those aged 11-17.
Support is also available through RABI Free Helpline: 0808 281 9490.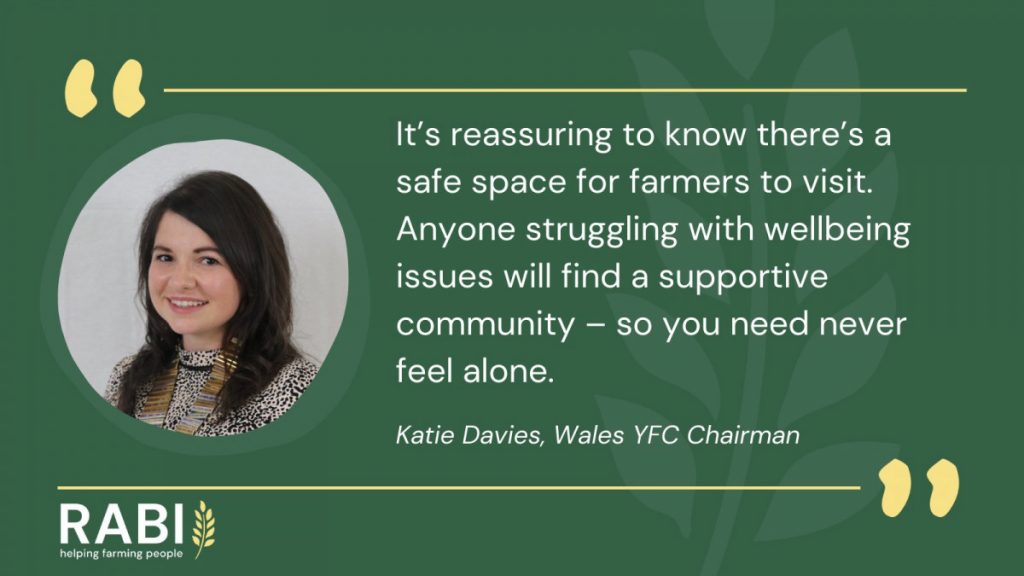 The DPJ Foundation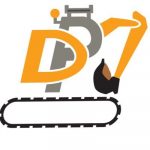 Supporting those in the agricultural sector with poor mental health by providing support, spreading awareness and training those in farming to be aware of poor mental health and its issues within our sector.
Call the 24 Hour Helpline: 0800 587 4262
Tir Dewi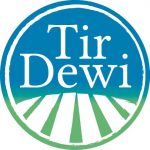 Tir Dewi is a Farm Support charity, helping farmers across Wales. Tir Dewi provides a Freephone Helpline and on-farm support service. They will work with you to help understand, prioritise and solve problems, however possible.
Call the Freephone Helpline: 0800 121 4722
FCN Cymru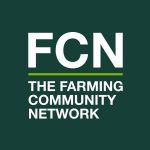 FCN Cymru is a voluntary organisation & charity that supports farmers and families within the family community.
Whether the issue is personal or business-related, FCN is there for you. FCN run a confidential, national helpline and e-helpline which is open every day of the year from 7am to 11pm and volunteers provide free, confidential, pastoral and practical support to anyone who seeks help.
Call FCN Helpline: 03000 111 999 or email help@fcn.org.uk
C.A.L.L. 24/7 – Mental Health Wales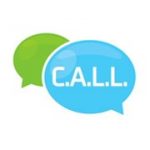 Mental health helpline for Wales, proving emotional support, referral to agencies and free self help leaflets for anyone in Wales.
Call: 0800 132 737 or Text 'HELP' to 81066