Saturday 14th January
---
Event
The conference includes many guest speakers and organisations including:
---
Rebecca Wilson
Llyr 'Derwydd' Jones
Rhydian Glyn
Nigel Owens MBE
NSA
NFU
FUW
DPJ
Book Now!
There are limited spaces on the conference so book now to avoid disappointment!
---
To book your place, email Lee Pritchard on:
materiongwledig@yfc-wales.org.uk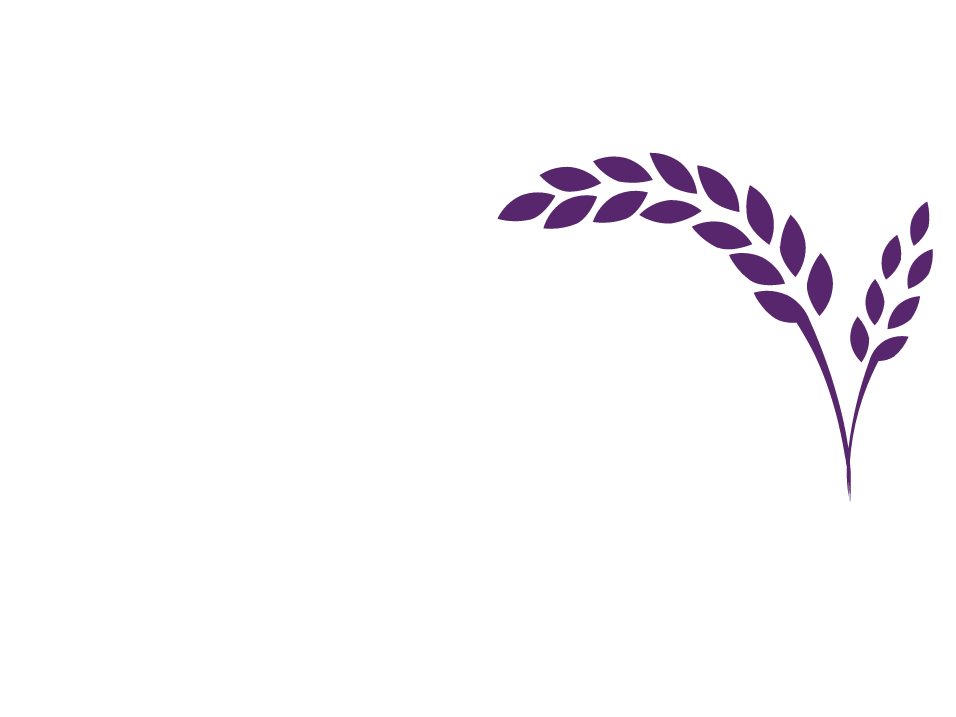 Sponsors
We would like to thank CCF for the sponsorship of the Conference
--- Guest Speakers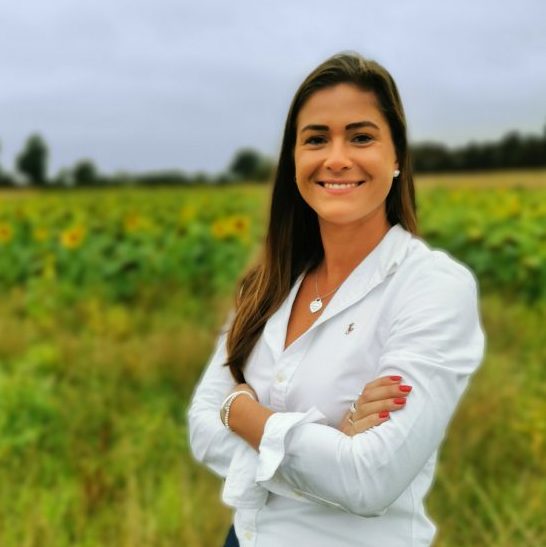 Rebecca Wilson
Rebecca is a fifth- generation farmer on the family farm. She studied for an undergraduate degree in Human, Social and Political Sciences at the University of Cambridge and for a Masters in Rural Estate Management at the Royal Agricultural University. Following roles as a rural surveyor and a project manager, she returned to work on the farm full time in May 2021. The farm consists of a mixed arable and sheep enterprise and is a Helix Farm in conjunction with Hutchinsons agronomists. This means that there is a real focus on technology, data, and innovation to help ensure the industry is future proofed both environmentally and financially.
Beyond the farm, Rebecca is a member of her local Young Farmers Club and has just given up the role of secretary this year. She is an NFU Student and Young Farmer Ambassador for 2022, runs her own Instagram page which is pushing 25k followers and is part of the AHDB AgriLeader 'Circle of Influence' broadcasts. She is also co- host of the Farmers Weekly Boots and Heels podcast turned YouTube series.
With farming facing unprecedented changes and challenges, she believes that it is more important than ever to showcase British agriculture to the public, whether that be the high animal welfare standards we produce to, what we're doing for the environment, or the broad range of careers and skills needed in the industry.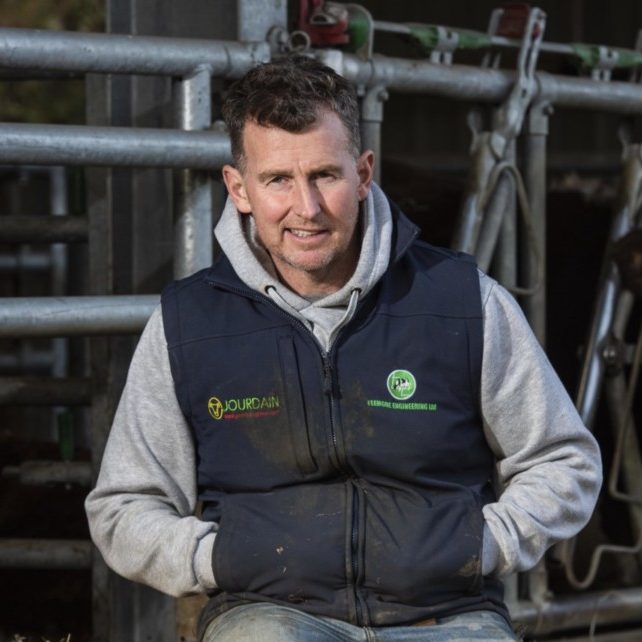 Nigel Owens MBE
Since retiring from rugby refereeing, Owens has begun farming in his home village of Mynyddcerrig, in the Gwendraeth Valley, about 15 miles north-west of Swansea. Rearing Hereford cattle, by August 2020 Owens had a total herd of 27. In January 2021 he was featured in the BBC agricultural programme Countryfile.
Long before he was charging around the rugby pitch keeping order and dishing out discipline in his trademark style, the world's best rugby referee started out working on a dairy farm near his childhood home in the village of Mynyddcerrig when he was 15 years old. He was a keen member of Llanarthne Young Farmers Club, too. Much of his summer holidays as a child was spent on the farm of his late uncle, Graham Howells, and his wife, Gloria, where they had a Hereford bull running with the dairy herd. "This is where I fell in love with the Herefords as a young boy. They have a lovely temperament, are easy-calving and they are a native breed," he says. Pushed on why he opted for a breed native to a county which sits on the other side of the Welsh border, he laughs: "Well, Herefordshire was in Wales until the English stole it.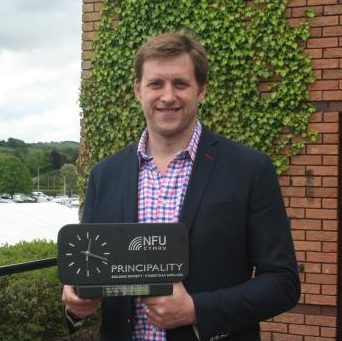 Llyr 'Derwydd' Jones
Derwydd is a busy, progressive and eco-friendly farm run by Llyr, his wife Emma, a vet, and their 3 young children; Dwynwen, William and Gruff. Originally a traditional sheep and beef hill farm it has grown and diversified over the years. Over 1200 sheep still graze the mountains around the farm, in addition to 100 cattle and a large free-range egg unit. An oil pressing plant produces Blodyn Aur rapeseed oil which is used as cooking oil, in mayonnaise and a range of salad dressings. It is sold in supermarkets, farm shops and delis across Wales and in our honesty box!
A wide range of renewable energy projects at Derwydd mean all our electricity is green. The hydroelectric plant uses water from our stream to produce enough energy to run 26 homes for a year, a ground source heat pump heats our egg unit keeping the hens warm, air source pumps heat the farmhouse and holiday cottage, and solar panels also produce electricity exported to the grid. As farmers we work with the environment, but it is vital that we also protect the environment and local wildlife. Our many conservation projects include:
Over 2 miles of streamside corridors fenced to stop livestock grazing the areas. This provides a safe habitat for wildlife to move around and stops soil pollution of the water, keeping water quality high.
We grow 30 acres of corn that we leave fallow over the winter, birds then pick and eat the leftover corn.
Over the years we have planted 1000's of trees and have small ancient oak woodland.
25 acres of hay meadow that is only cut in July to help native flowers to germinate, it is also great for bees and insects.
We part own another 1000 acre mountain where we manage the heather, this makes it one of the best places in Wales to see the very rare black grouse.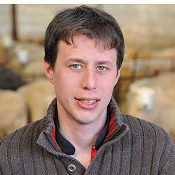 Rhydian Glyn
"Harking from a family of teachers, Rhidian began his career in agriculture as an animal feed sales representative, however his dream was always to become a farmer. In 2008, Rhidian started out by renting nine acres of poor grazing land for 15 Welsh Mountain ewes, and followed by taking on any grazing land which became available in the local area.
Throughout his time within the agricultural industry, Rhidian has been involved in many programmes outside of farming, and taken every opportunity to be involved in farming's wider community. This includes being former chairman of his local Young Farmers Club, and a member of Farming Connect's, Agri Academy, Business and Innovation programme. As well as this, he also holds the secretary's role for Bro Ddyfi Grassland Society and the role of treasurer for the local agricultural show.
Rhidian secured a 10 year farm business tenancy on Rhiwgrifol, a 530 acre hill farm and also holds an 11 month grazing license on 160 acres, five miles from the main holding. The flock has now grown to 850 ewes and 250 replacements.
Fat lambs are sold deadweight into Dunbia on Sainsbury's YFC and Taste the difference Schemes. Rhidian runs a flock of Welsh mountain ewes half of which are crossed with Aberfield rams and breeding females are sold at a premium. Rhidian has also focussed on improving overall efficiency of the flock and has started performance recording in order to maximise production and add value to the breeding stock that he sells.
A new heifer rearing enterprise has now been added to the business, receiving batches of 110 calves, and rearing them for 17 months, meaning there are 220 cattle on the farm at any one time.
Rhidian sees a future without support payments as a challenge for keen, driven and hardworking farmers to flourish and grow viable businesses. He also intends to increase his use of rotational grazing to help improve the profitability and productivity of his land, this would include the introduction of his own herd of cattle."
– Description from British Farming Awards – Rhidian Glyn – British Farming Awards
---
Breakout Room Organisations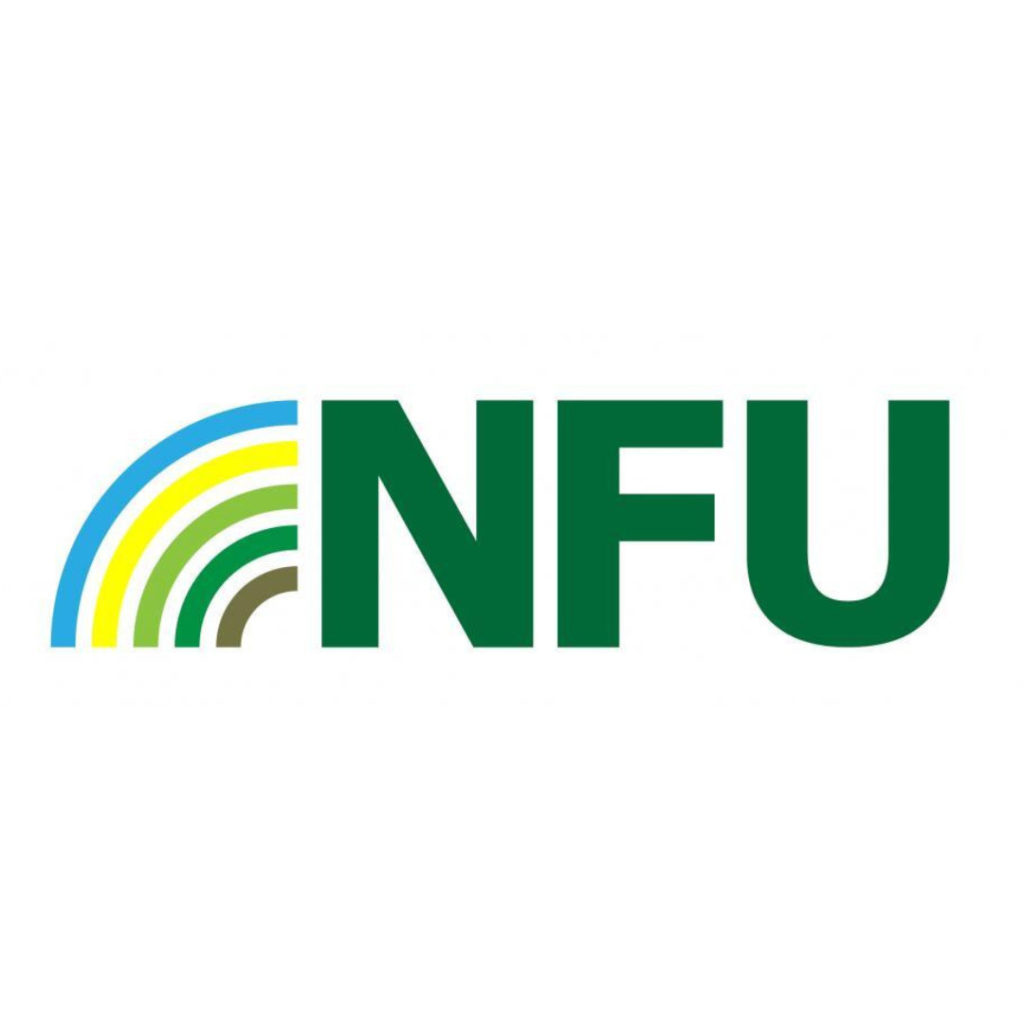 Sunday 15th January
---
Information
Wales YFC members are being given the opportunity to attend a farm tour of Ty Newydd Farm!
---
Date: Sunday, 15th January 2023
Time: 10am
Location: Ty Newydd Farm, Ruthin
Farm Tour
The farm tour will be taking place on the farm of Rhodri and Angharad Ellis.
---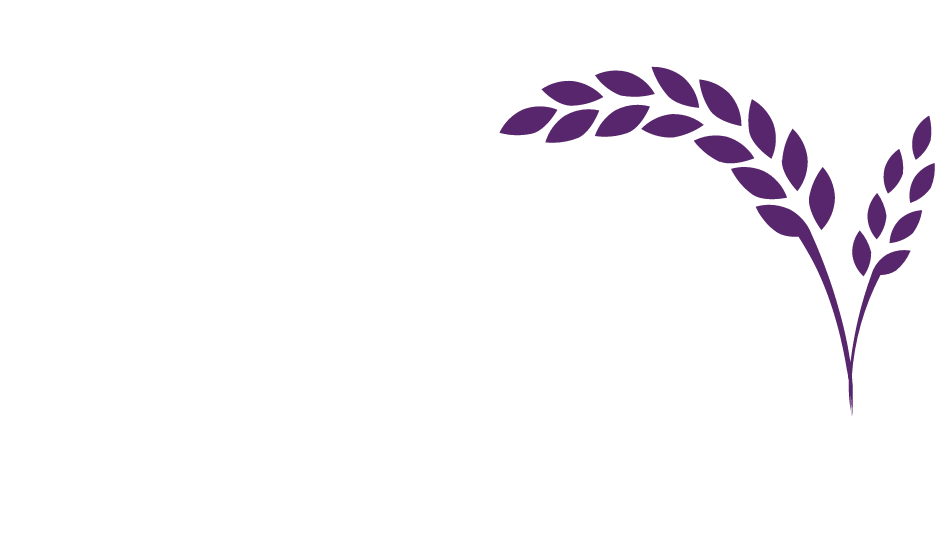 Book Now!
There are limited spaces on the farm tours so book now to avoid disappointment!
---
To book your place, email Lee Pritchard on:
materiongwledig@yfc-wales.org.uk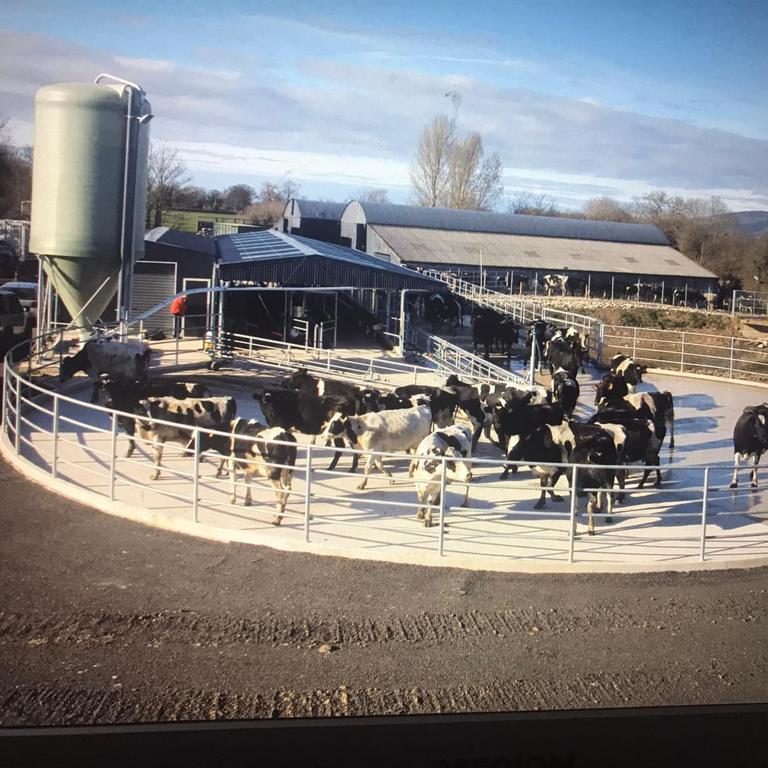 Rhodri and Angharad Ellis took on Ty Newydd Farm as Contract Farmers back in 2012.
The farm (owned by Antony and Claire Griffiths) consists of 728 hectares (1800 acres) and has 2 milking platforms. They employ seven full time staff and seven part time staff (between three dairy units).
Rhodri and Angharad started as Herdsman and then went on to Contract Farming in 2006 and purchased a 250 organic Holstein-Friesian herd in Rhydycilgwyn, Ruthin.
After being given notice to leave their farm, due to the illness of the Farm Owner, they moved to Ty Newydd in March of 2012. They sold their 250 Holstein-Friesian herd and purchased 250 spring calving cross-breed heifers.