The Welsh Language belongs to us all.
Welcome to the Cornel Cymraeg! Here's you'll see all the latest on the Welsh language in Wales YFC, including our Welsh Language Plan, collaboration and opportunities to learn and use Welsh.
Wales YFC have committed to offer all its services bilingually and our staff and members are very supportive of the Welsh Language and its identity.
Look over our language policy and Welsh Offer that's been approved by the Welsh Language commissioner. The organisations support days that celebrates our identity, below are videos of our members celebrating the language on these special days.
---
OUR WELSH OFFER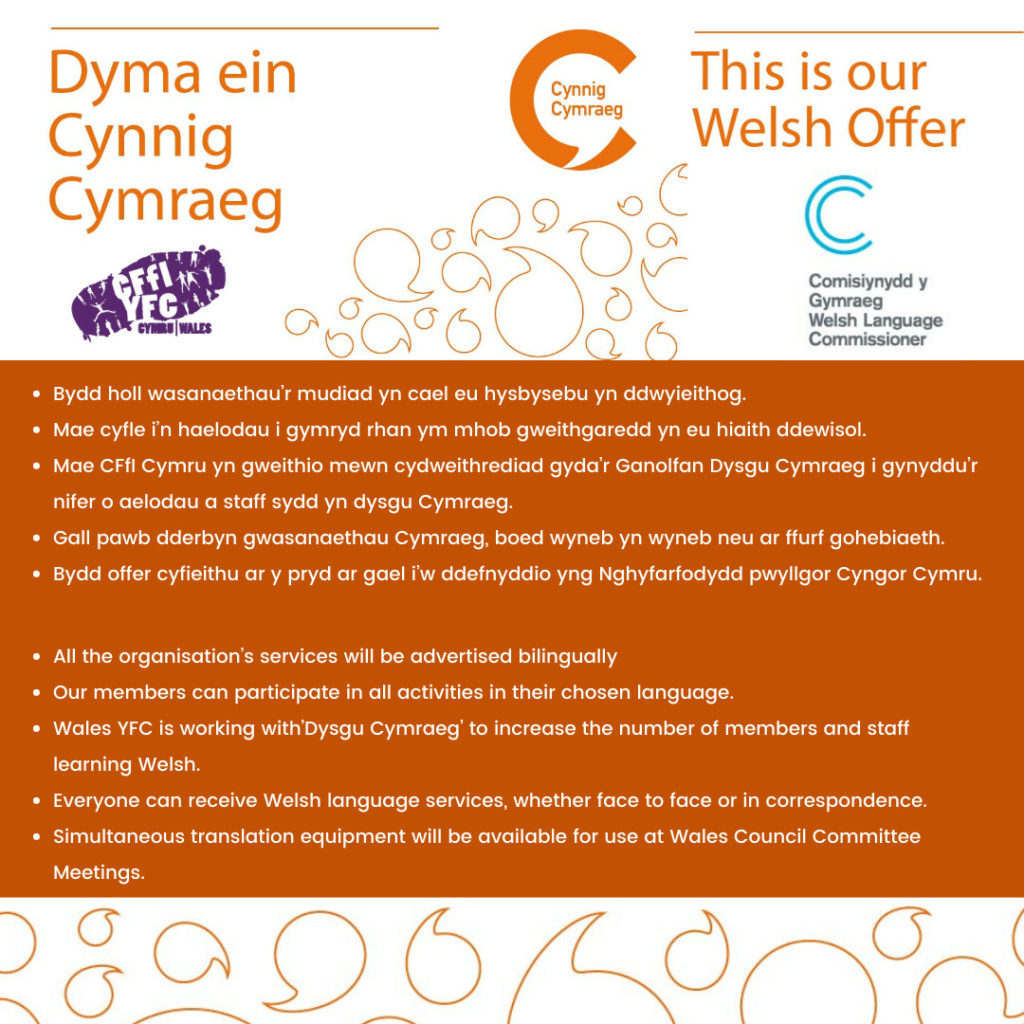 ---
WELSH LANGUAGE AWARDS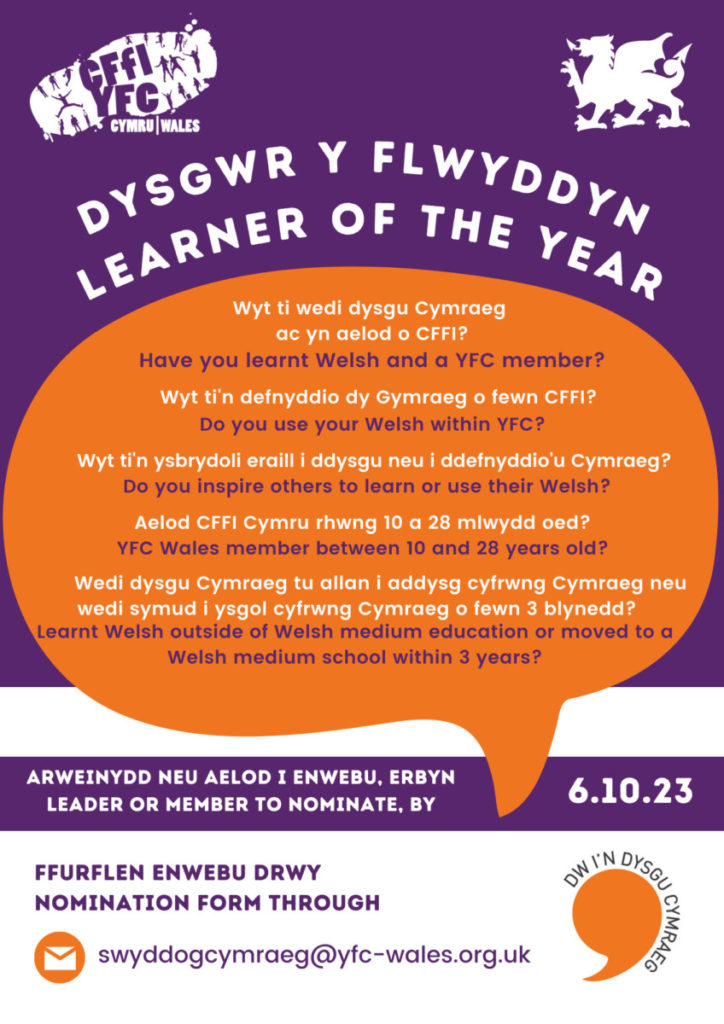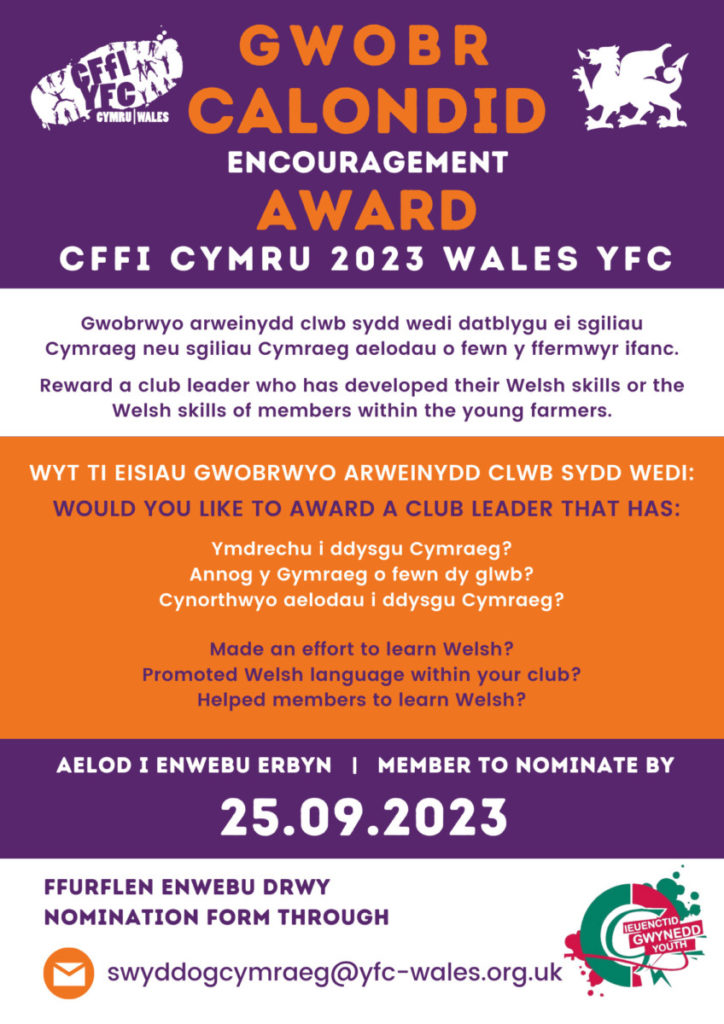 ---
Dydd Miwsig Cymru
Members of the Wales Federation of Young Farmers' Clubs have recorded a single, a version of Rhys Gwynfor's song 'Bydd Wych'. The single was released on the 7th of February and is available on iTunes now! Thank you to the Welsh department of the Welsh Government for funding this project which aims to raise awareness of mental health by raising money for the charity meddwl.org.
---
Welsh Language Rights Day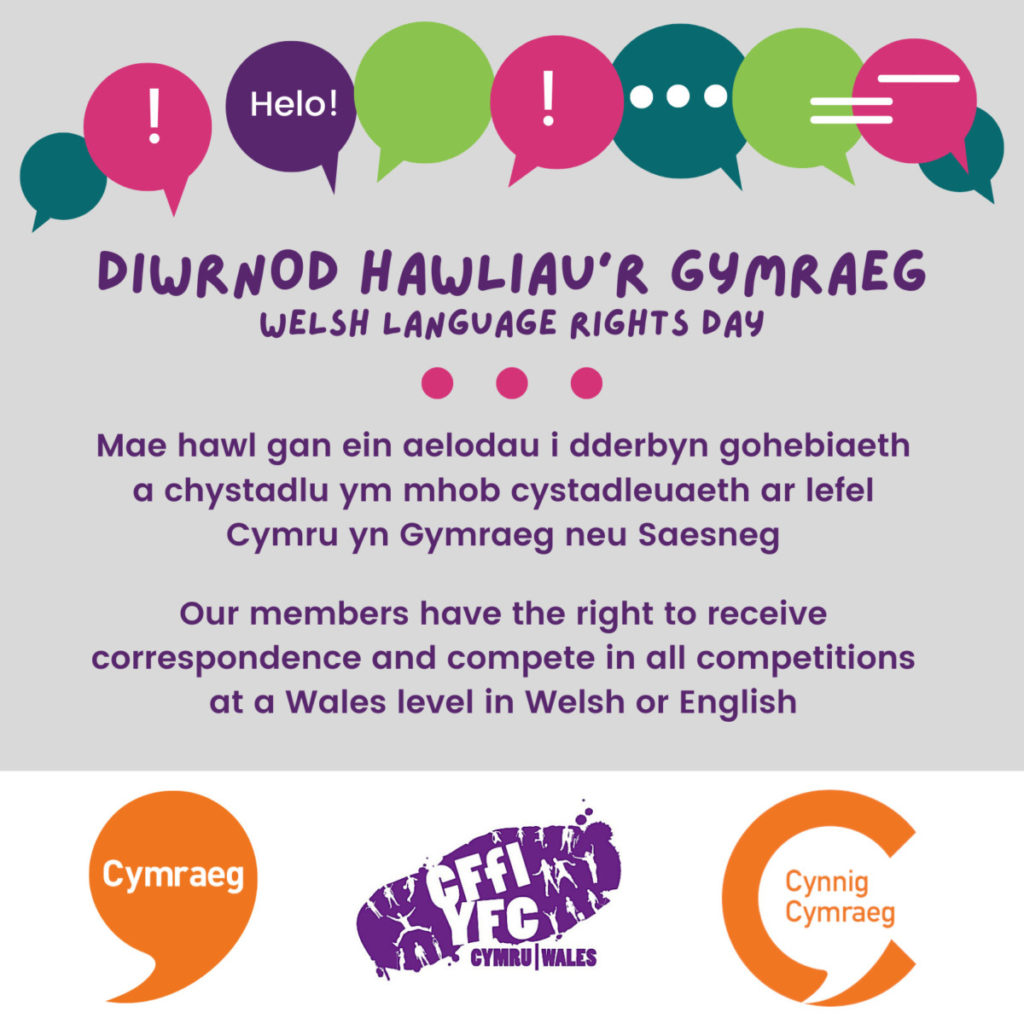 ---
SHWMAE / SU'MAE DAY

In order to celebrate 'Shwmae / Su'mae day', Wales YFC put together a video of representatives from each county saying hello!
Can you see any familiar faces?
---
We're grateful to Welsh Government on funding the role of Welsh Language Officer to Wales YFC. If you have any queries or concerns on the Welsh Language in Wales YFC, contact;
SwyddogCymraeg@yfc-wales.org.uk
---