There are numerous opportunities with Rural Affairs if you are a member of Wales YFC!
If you want to gain more out of your membership, why not join the Wales YFC Lamb Initiative, visit agricultural enterprises on the Rural Affairs Study Tour or take advantage of the training offered to members to learn valuable skills to use everyday on farm.
---
---
Lamb Initiative
About the Scheme
The Wales YFC Lamb Initiative is a partnership between Dunbia (Llanybydder), Sainsbury's and Wales YFC. The partnership provides the opportunity for Wales YFC members to supply their Welsh lamb to Welsh Sainsbury's stores at a premium price all year round.
The aim of the scheme is to work with a forward thinking processor and retailer to attract Wales YFC members who produce lamb to become suppliers and to keep Young Farmers at the forefront of the industry. Ultimately the initiative is about creating a sustainable supply chain to help support the future of rural Wales.
Why should you get involved?
The scheme creates an income stream for the movement, as Sainsbury's directly contribute 40p per lamb sold (on top of the price that you receive) to Wales YFC. 10p of that goes directly to your County Federation.
---
Baby Beef Competition
---
Menter Moch Cymru & Wales YFC Pig Finishing Initiative 2021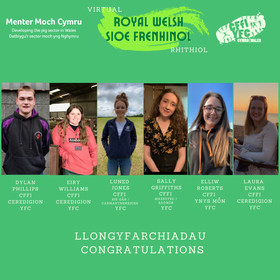 Six members of Wales YFC were announced winners of the pig rearing initiative by Menter Moch Cymru and Wales YFC. The winners were announced at the RWAS Virtual Royal Welsh Show.
The six individuals that were hailed winners and will be receiving five weaners as a stepping stone into the pig industry are Dylan Phillips, Eiry Williams and Laura Evans from Ceredigion, Elliw Roberts from Anglesey, Sally Griffiths from Radnor and Luned Jones from Carmarthenshire.
The prize provided by Menter Moch Cymru is a bespoke training programme, starting with the first training session training on pig husbandry, legislation and feed/nutrition, followed by additional training sessions throughout the year.
Menter Moch Cymru will also be assisting the winners in marketing the pork and will provide continuing support & training to develop the skills required for this new endeavour. The transferrable skills gained throughout this competition will be valuable and applicable to many on-farm enterprises.
All six of the winners will be facing the challenge of rearing their own pigs. Then, later in the year at the Royal Welsh Winter Fair, the overall winner will be selected.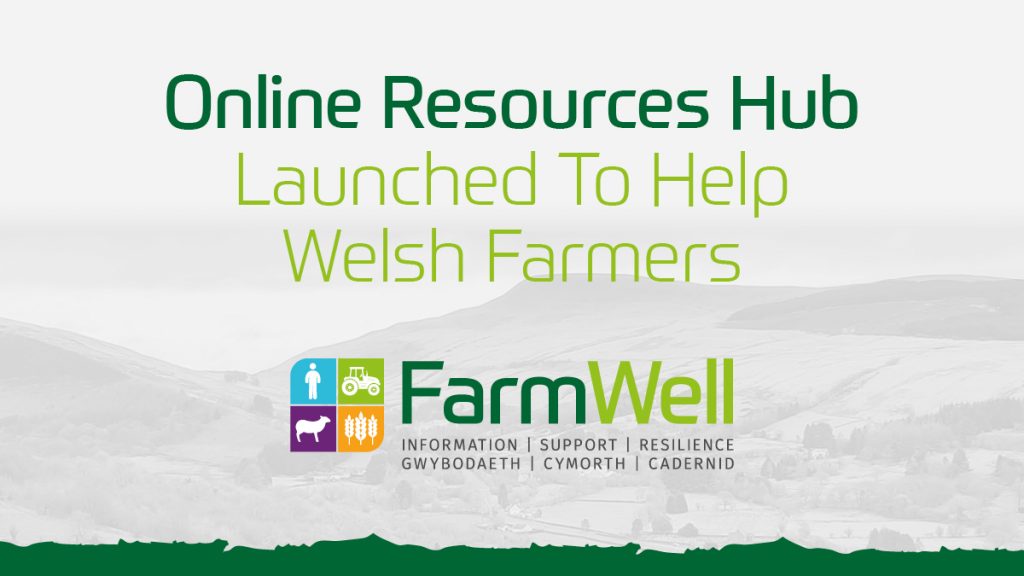 Welcome to FarmWell Wales – the most up-to-date information and support directory to help farmers and their farm businesses stay resilient through times of change and volatility. Visit the website below.