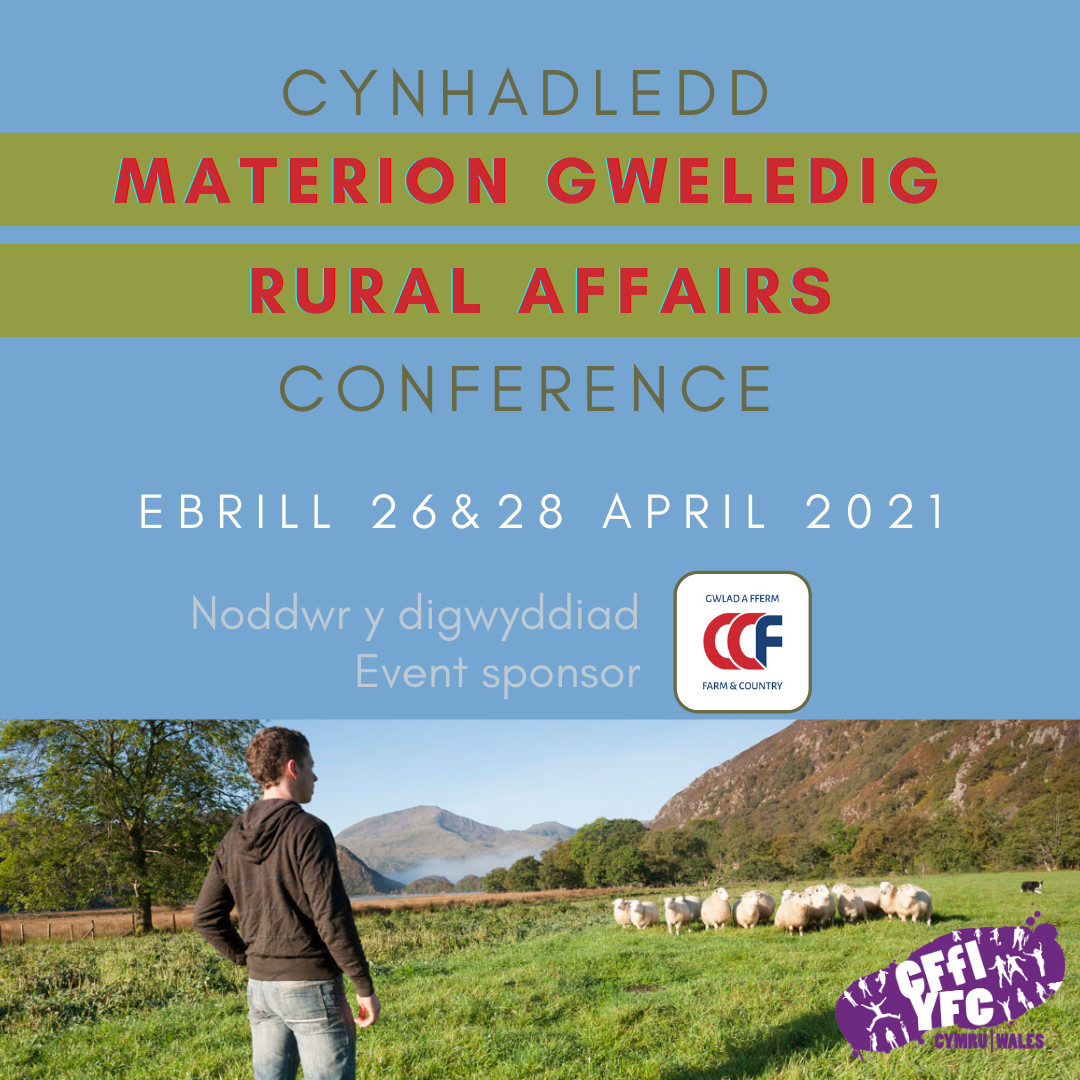 Cynhadledd Materion Gwledig 2021 Rural Affairs Conference
This event is no longer available.
Bydd y gynhadledd Materion Gwledig yn cael ei chynnal nos Lun a nos Fercher yr wythnos yn dechrau 26 Ebrill. Noddir y digwyddiad yn garedig gan CCF ac yn cynnwys gweminarau byw gyda sesiynau Cwestiwn + Ateb.
The Rural Affairs conference will be held on the Monday and Wednesday evenings of the week commencing 26th April. The event is kindly sponsored by CCF and will consist of live webinars with Q+A sessions.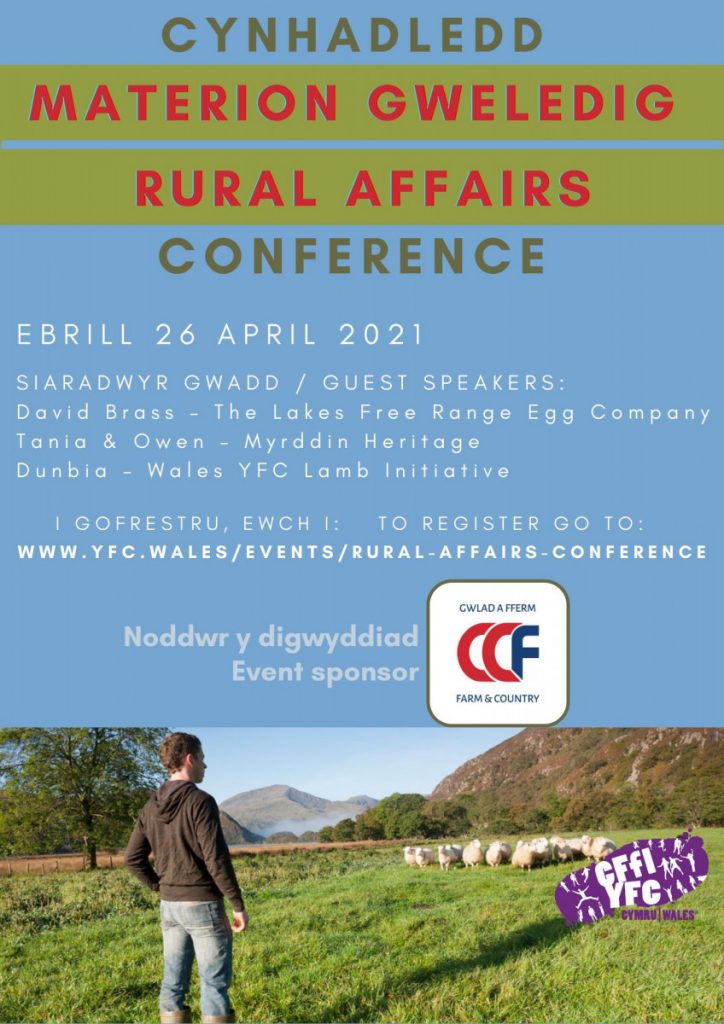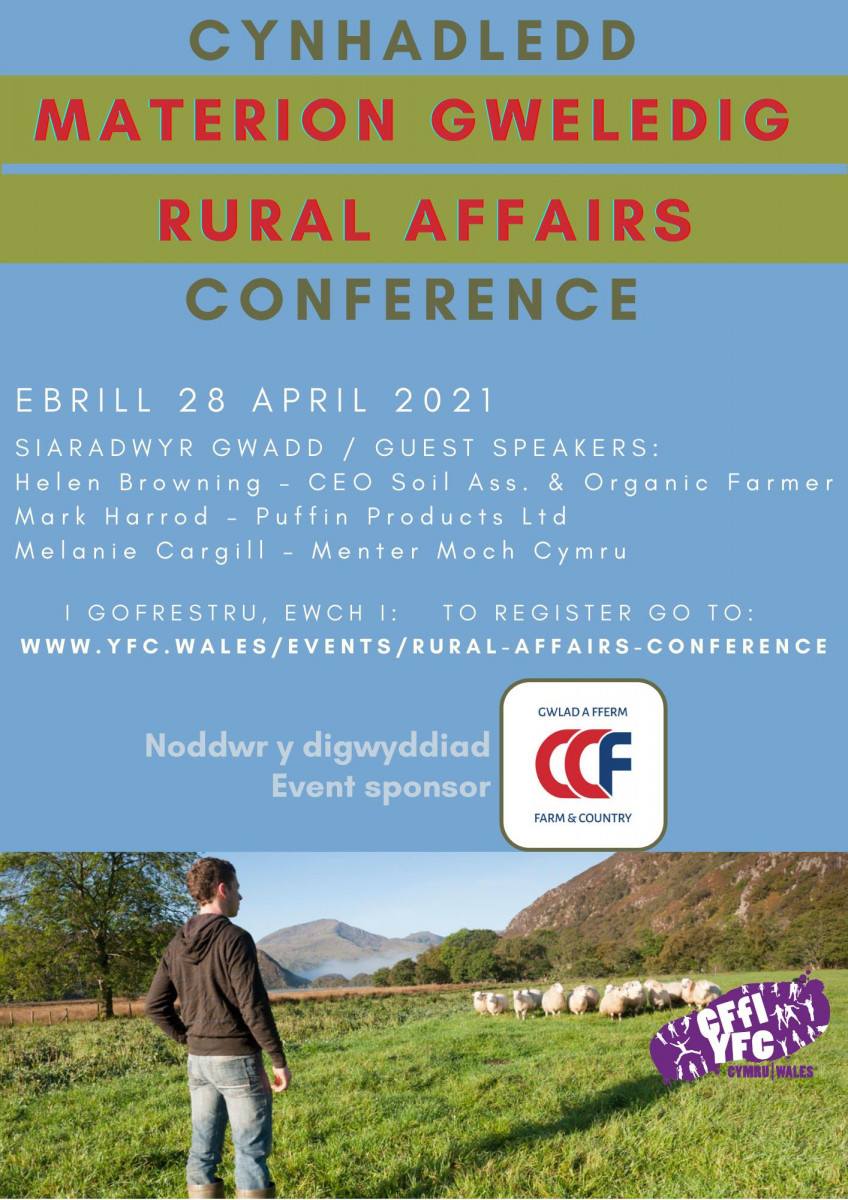 April 26, 2021 - April 28, 2021




7:00 pm - 9:00 pm