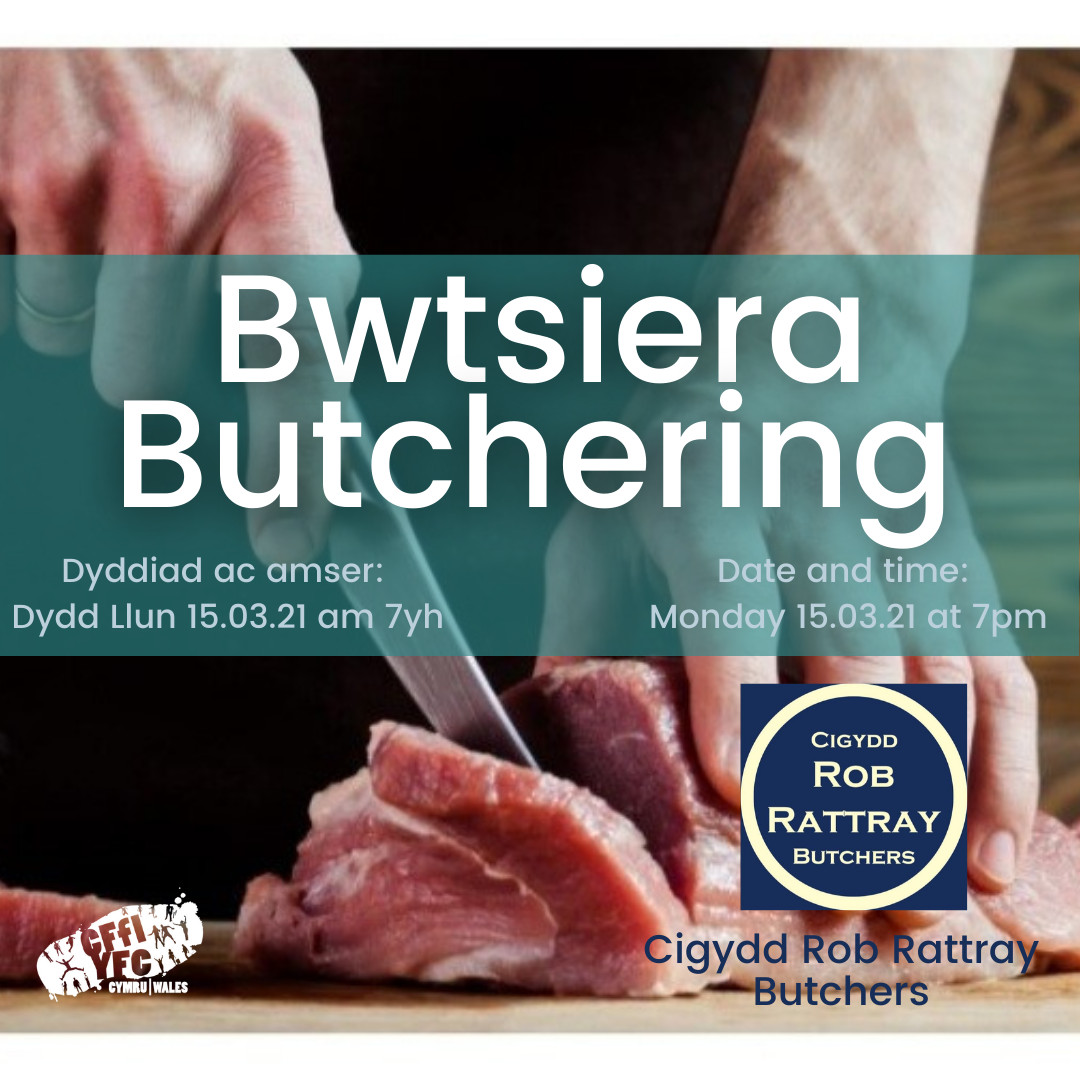 Sesiynau CFfI Bwtsiera | YFC Sessions Butchering
This event is no longer available.
Pa ffordd well sydd na i gychwyn bant sesiynau CFfI nag yng nghwmni'r cigydd enwog Mr Rob Rattray. Mae'r sesiwn hon yn sicr o fod yn un ddiddorol ac addysgiadol wrth i ni ddysgu sut i bwtsiera a pharatoi carcas cig oen.
–
What better way to kick start the YFC sessions than in the company of renowned butcher Mr Rob Rattray. This session is guaranteed to be an interesting and informative one as we learn how to butcher and prepare a lamb carcass.
March 15, 2021




7:00 pm - 8:00 pm