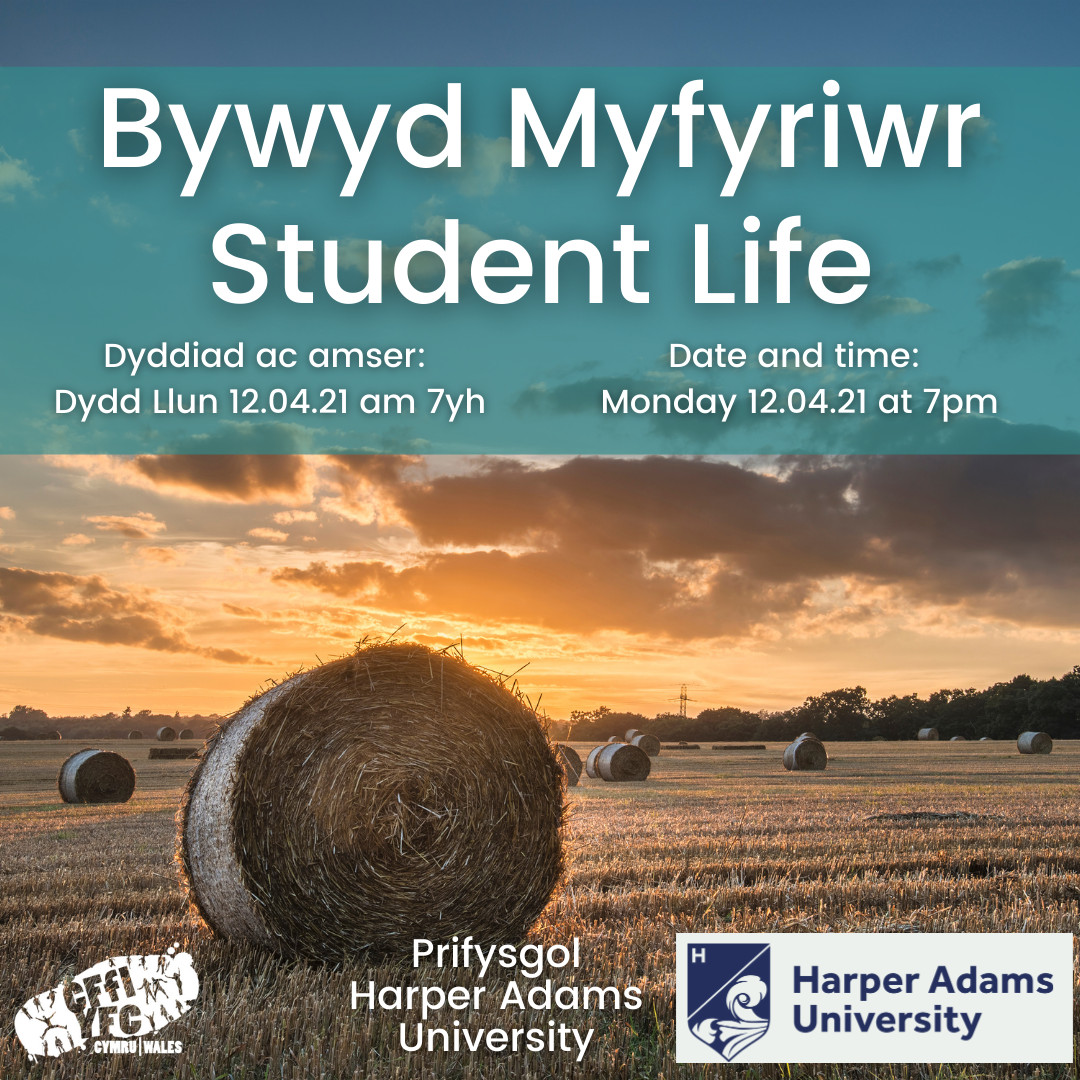 Sesiynau CFfI – Bywyd Myfyriwr | YFC Sessions – Student Life
This event is no longer available.
Yn rhoi cipolwg i ni ar fywyd myfyriwr yn ystod y sesiwn yma, ydy'r tîm o Brifysgol Harper Adams. Dyma'ch cyfle i ofyn unrhyw gwestiynau allweddol sydd gennych – felly cofiwch feddwl am rhai o flaen llaw.
–
Giving an insight into the life of a student during this session, is the great team at Harper Adams University. Here's your chance to ask any key questions you may have – so be sure to think of a few before hand.
April 12, 2021




7:00 pm - 8:00 pm