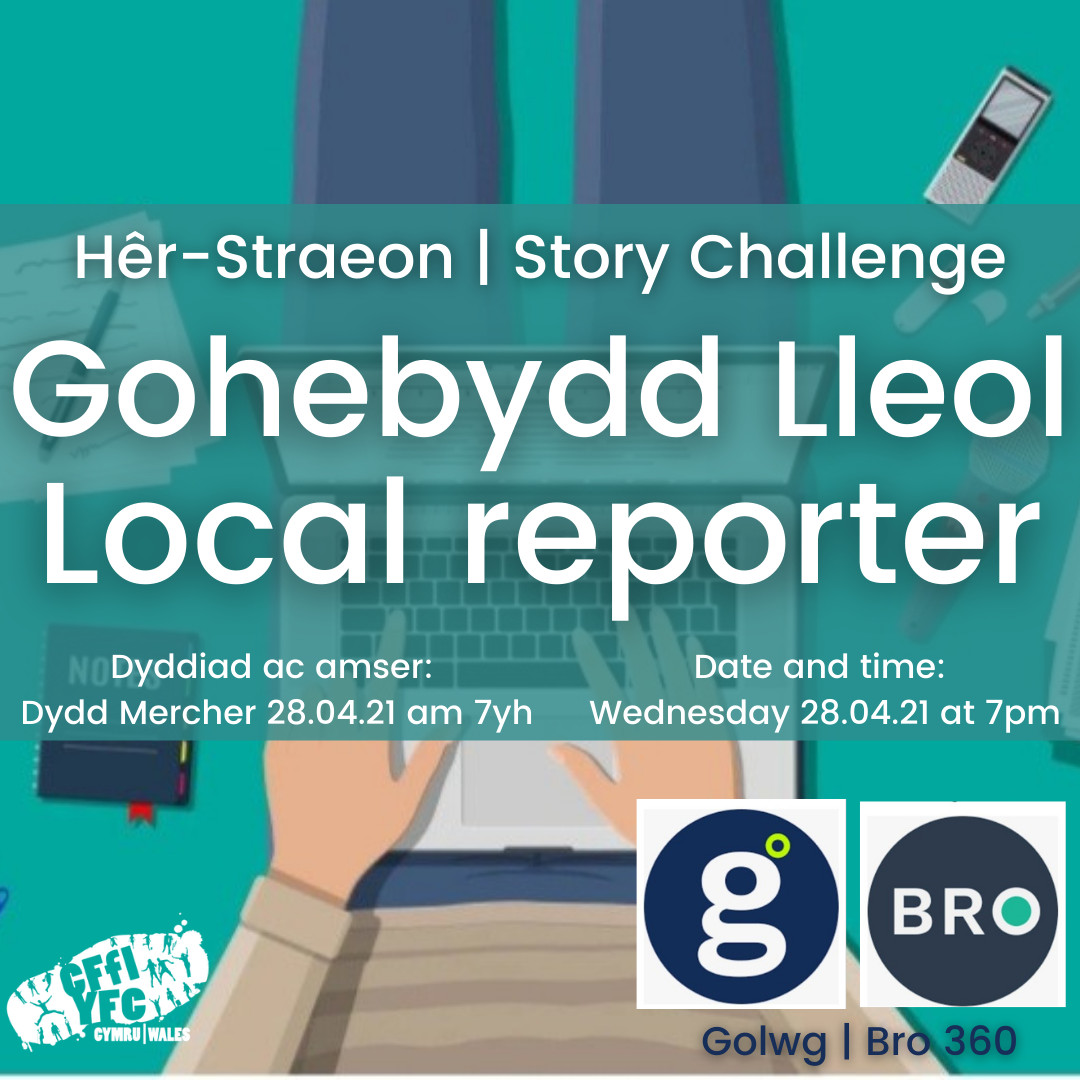 Sesiynau CFfI – Gohebydd Lleol | YFC Sessions – Local Reporter
This event is no longer available.
Beth sy'n gwneud stori dda? Pa straeon sydd o ddiddordeb i bobl? Sut allwch chi ddefnyddio'r cyfryngau a'ch cysylltiadau i roi eich clwb lleol ar y map? Dyma rai o'r cwestiynau bydd Lowri Jones yn ateb yn ystod y sesiwn anffurfiol ac ysgafn yma.
–
What makes a good story? What stories are of interest to people? How can you utilise the platforms and contacts you have to put your local club on the map? Just a few of the questions that will be answered in this conversational session held by Lowri Jones.
April 28, 2021




7:00 pm - 8:00 pm