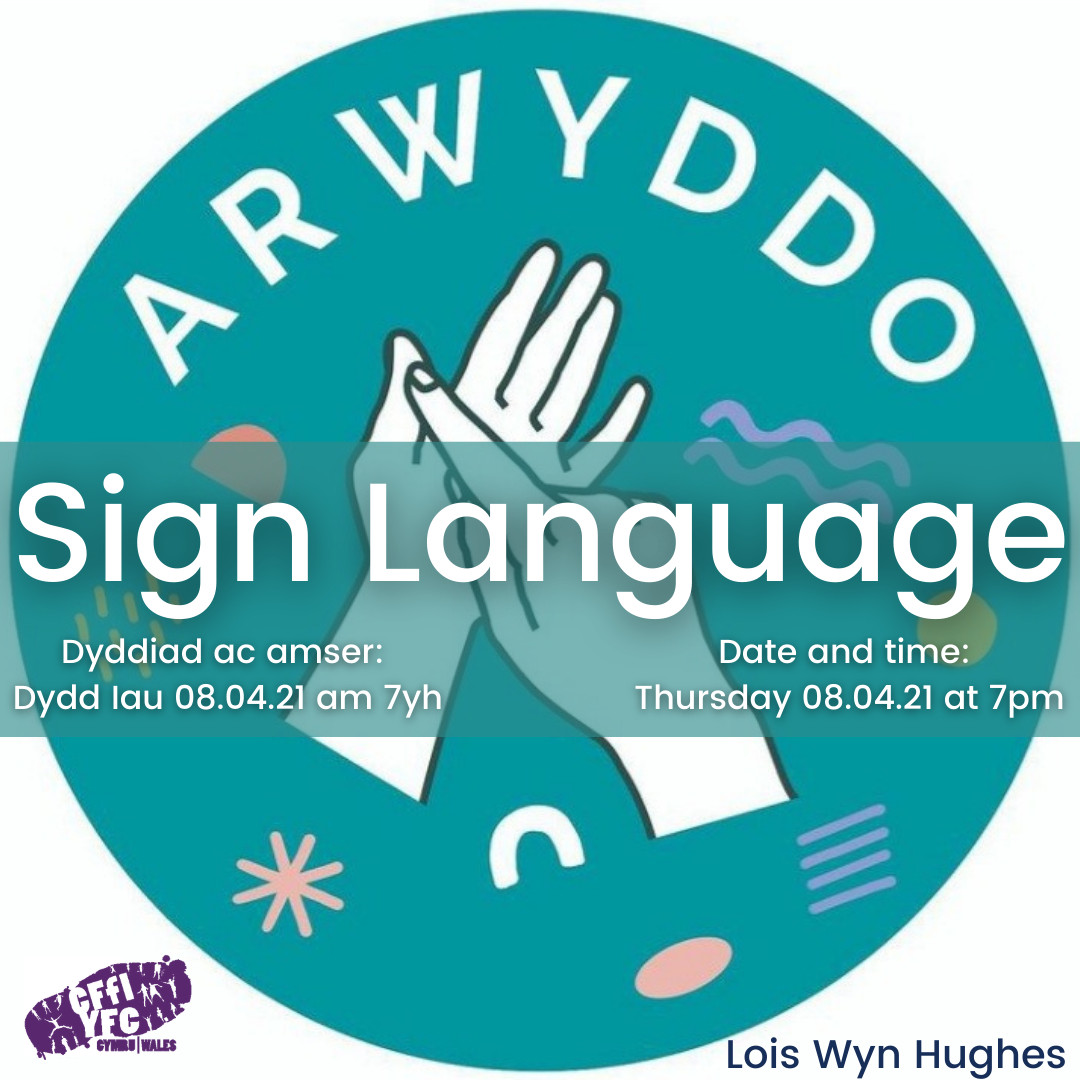 Sesiynau CFfI – Iaith Arwyddo / YFC Sessions – Sign Language
This event is no longer available.
Beth am fentro i ddysgu iaith ychydig wahanol i'r arfer, ac ymuno â'n noson Iaith Arwyddo a cheir ei harwain gan y hyfryd Lois Hughes? Mae'r sesiwn wedi'i chynllunio i hyrwyddo iaith a rhoi cyfle i chi ddysgu rhai ymadroddion cyffredin a'r wyddor drwy ddefnyddio ystumiau, mynegiant wyneb ac iaith y corff.
–
Why not pop along and learn a more obscure language than usual, by joining our Sign Language evening? Led by the wonderful Lois Hughes, this sign language session is designed to promote sign language and give attendees the opportunity to learn some common phrases and the alphabet using gestures, facial expressions and body language.
April 8, 2021




7:00 pm - 8:00 pm