News
A NEW ERA FOR YOUNG PEOPLE'S VILLAGE
Wales YFC will once again be hosting the Young People's Village at this year's Royal Welsh Show, following a two-year break due to the pandemic. The movement saw this as an opportunity to revisit its core values, and adjust the Village to suit the intended audience: the members themselves. Following a survey earlier in the year, it was clear to see that the majority of members wished for the village to be scaled back to what it used to be at the beginning and to cater to predominantly YFC members.
With this in mind, a working group has once again formed and has organised a slightly different YPV for this year. Much smaller in scale, with under 18s only being allowed to stay if they are members of the YFC (Be it in Wales or any of the 5 Nations and further afield), and 50% of over-18 plot bookings having to be members of the movement. It was found that in previous years, the size of the event had started to attract a different and much younger audience, and due to the economic climate, it was decided to lower the entertainment budget, whilst focusing on enjoying being together once more in a safe space.
Returning to grace the stage will be huge acts such as BBC Radio Wales and Radio Cymru's Huw Stephens, Welsh band Candelas, and local band Northern Ruins. It was also noted that this was an opportunity to give members of the movement a chance to shine, which is why the line-up is a mix of big names, Welsh and local bands, and past and current members. Osian Gierke from Clwyd YFC will be opening the entertainment for the first time ever on the Sunday night. He says: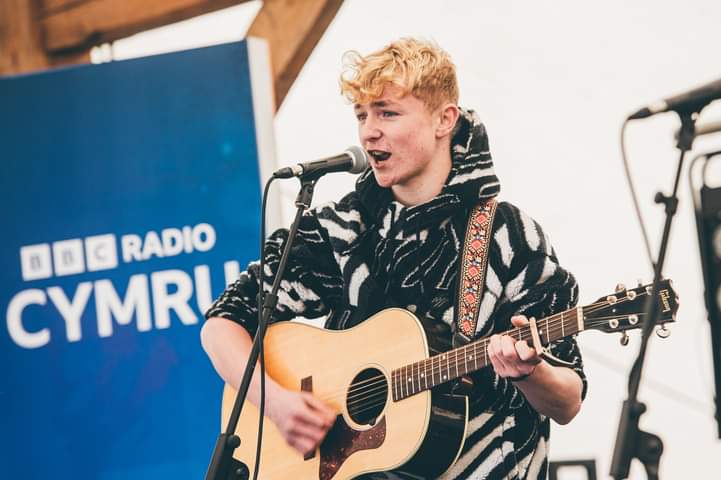 "I can't wait for YPV, there's a huge buzz this year about the return of the Royal Welsh and to be a part of that will be amazing. I know some of the locals from Clwyd will be there to support me so it will be ace to play for them and of course to lots of new people.
To have an opportunity like this at my age will be amazing, and hopefully, it's one of many…..I can't wait to see you there!"
Wales YFC is also very grateful for the support of the four sponsors of the Village; Massey Ferguson, Harper Adams University, Castell Howell Foods, and the Royal Welsh Show, without whom this event wouldn't be possible.
Currently, the numbers are looking good, with all electric caravan plots sold out at this stage. YFC members from all over the UK will be heading to the YPV from all 5 nations, and one even from New Zealand! Wales YFC is extremely excited to welcome back its hard-working and passionate members, after a long time apart. The hope is this year will act as the foundation in which to grow YPV into an integral and unmissable part of the YFC calendar all over the nation, for the ever-hardworking and deserving members.
[The Young People's Village will be opening on Saturday 16th July and running until Thursday 21st July, with performing acts from 17th-20th July each evening at 8pm. Anyone over 18 will be able to attend the entertainment arena, tickets will be £15 for non-members and £10 for members]