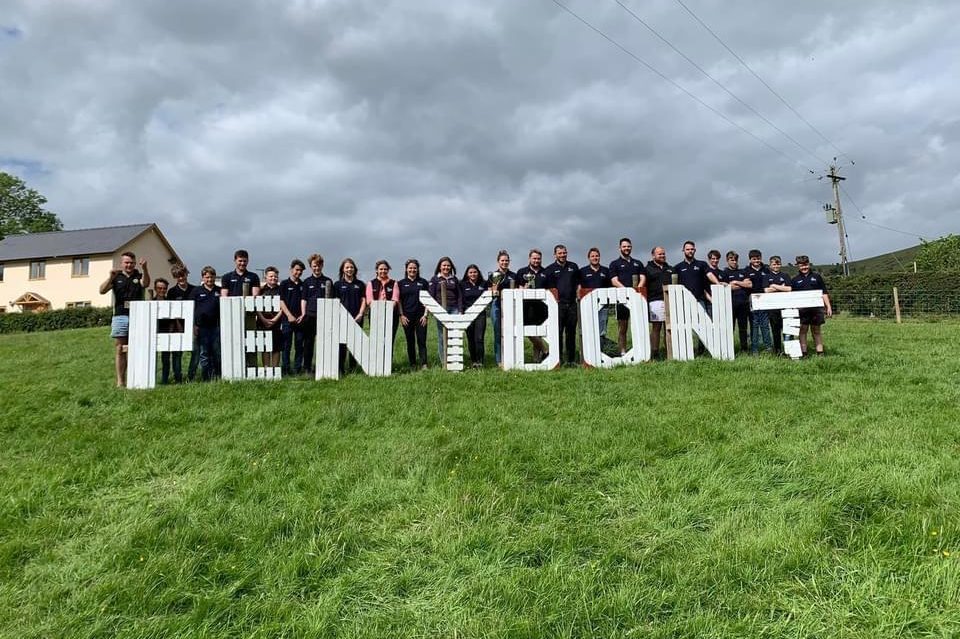 Name of Club:
Penybont YFC, Radnor
Number of Members:
39
Where you Meet:
Penybont Hall, Powys
Describe your Club in 3 words:
Young, Determined and Enthusiastic
Favourite Club Night Activity:
One of our more recent club nights has been a Quiz and Pizza night. However, with help from some grants, we have also been able hold some unique club nights, such as hiring a Rodeo Bull last February and a Bungee Assault course last year.
Fundraising Accomplishments:
We raise club funds by annually hiring a charity shop which raises an excess of £1000, which keeps the club ticking financially. We also hold a concert after the entertainment/panto competition which makes enough money to cover our expenses to enter the competition.
In addition to this, we have also begun to organise an annual after dark tractor run which we held just before Christmas, this year we raised over £5300 to be split between Birmingham children's hospital, Teenage Cancer Trust and MNDA, last year we raised over £6500!
Work Within the Community:
The tractor run showcases the very best of young farmers and the farming community to the wider public. We had over 100 tractors attend this year with a route planned to maximise our presence in a range of local villages and towns. This is now being recognised as part of the local community Christmas calendar.
As a club we also support local community events such as carols around the Christmas tree and local speed shears.
Favourite Competitions:
Entertainment has to be our favourite competitions, because it is a whole club competition which brings the club closer together. Another favourite is the inter club quiz which is well attended by teams from across Radnor.
Images: