The Welsh Language belongs to us all.
Welcome to the Welsh Corner! Here you will find an update on the Welsh language within Wales YFC. From the Welsh words of the week to useful templates, there will be something for the more fluent and those who are just beginning to learn the language.
Wales Young Farmers' Clubs' first ever single!
Member of the Wales Federation of Young Farmers' Clubs have recorded a single, a version of Rhys Gwynfor's song 'Bydd Wych'. The single was released on the 7th of February and is available on iTunes now! Thank you to the Welsh department of the Welsh Government for funding this project which aims to raise awareness of mental health by raising money for the charity meddwl.org.
Lysh Cymru
Homework Section Wales YFC Eisteddfod 2019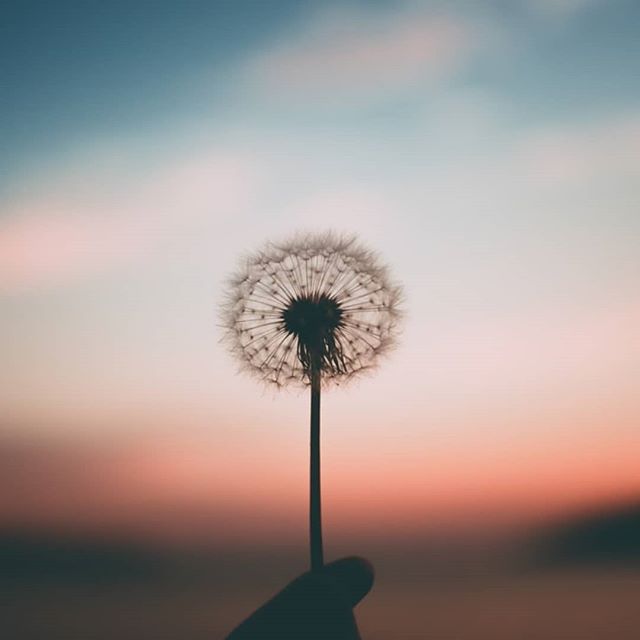 Cara Dy Gorff, Cara Dy Hun
(Love Your Body, Love Yourself)
"Ro'n i'n arfer meddwl fy mod i'n dew. Ro'n i'n arfer meddwl na allwn i wisgo topiau dros y bogel, na sgertiau byr nac unrhyw jîns nad oedden nhw'n elastig. Ond mi ro'n i'n anghywir – mae gan bob corff hawl i gael yr un breintiau yn union. Oherwydd eich bod chi'n brydferth, rydych chi'n ddynol, ac rydych chi'n deilwng – yn union fel pawb arall."​- Seren Phillips, CFfI Llawhaden, Sir Benfro, yn son am ddelwedd y corff a'r pwysigrwydd i garu eich hunain yn yr oes sydd ohoni. Ewch i ddarllen ei blog ar wefan #LyshCymru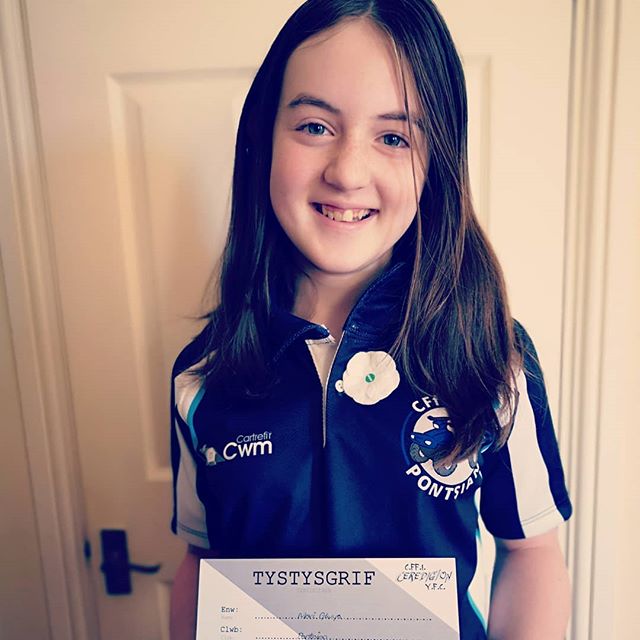 MELYS, MOES, MATILDA!
Matilda – a classic film that makes you smile according to Mari Glwys of Pontsian YFC, Ceredigion. Here's a review for #LyshCymru …
Clasur o ffilm sy'n gwneud iddi 'Roald-io' chwerthin!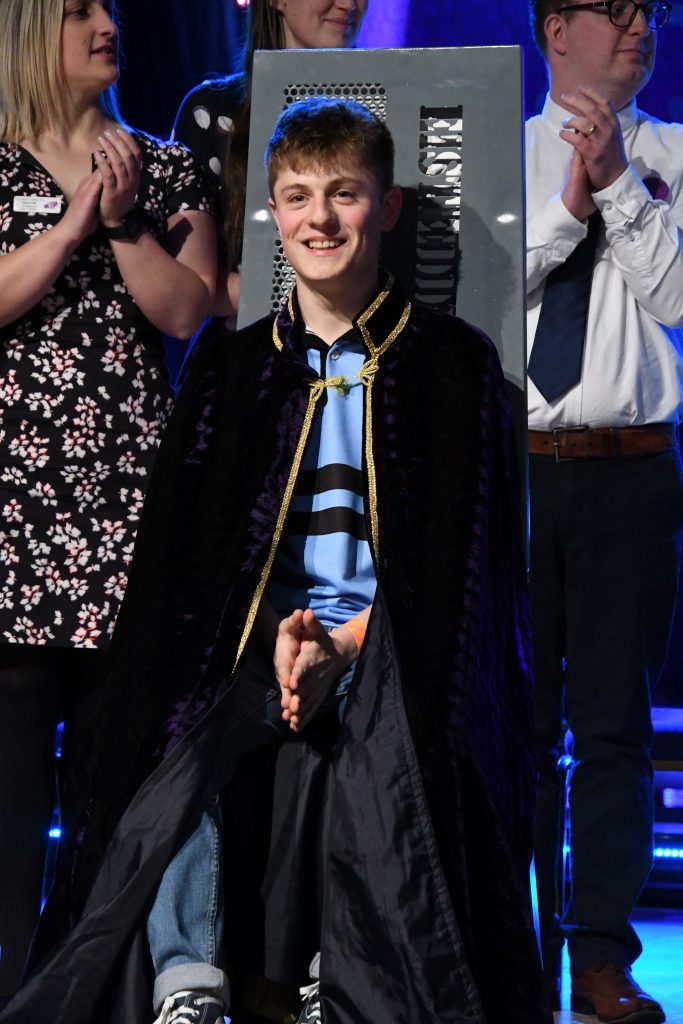 Wales YFC Literary Stage
The winner of the Wales YFC Eisteddfod Chair in 2019 was Twm Ebbsworth, of Llanwenog Young Farmers Club, Ceredigion. This is his winning poem, which tells of the refugee Mohamad Karkoubi, who fled from Aleppo, Syria to Wales with his young family. He now works as a blacksmith in Tregaron …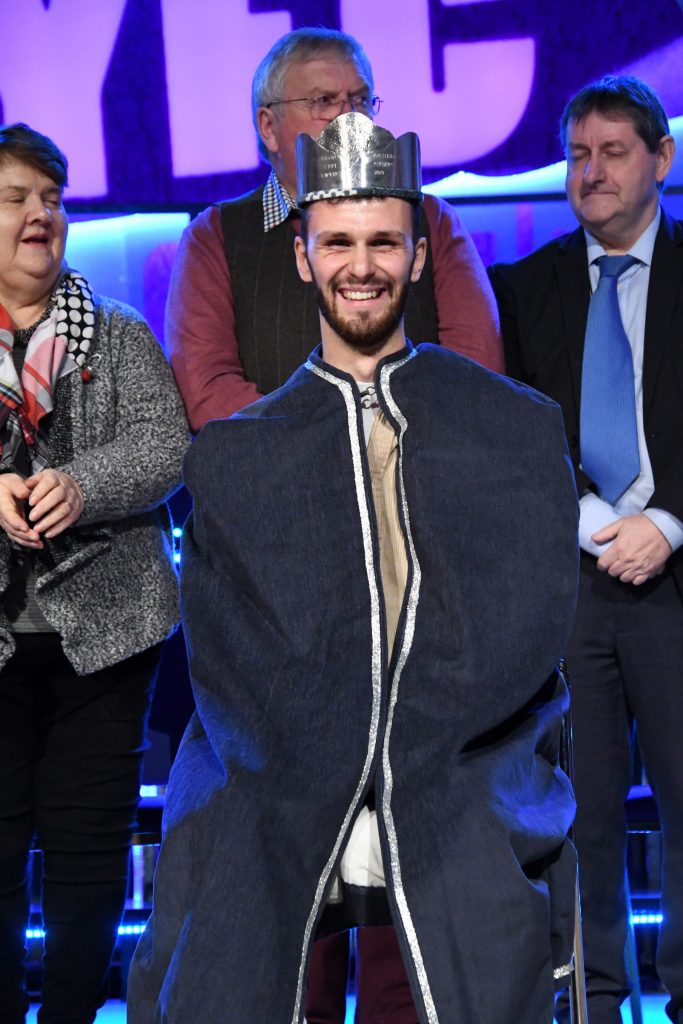 Wales YFC Literary Stage
The winner of the 2019 Wales YFC Eisteddfod Crown was Sion Jenkins, of Clunderwen Young Farmers Club, Pembrokeshire. Here's his winning short story…
* Warning – indecent language at times and of a sexual nature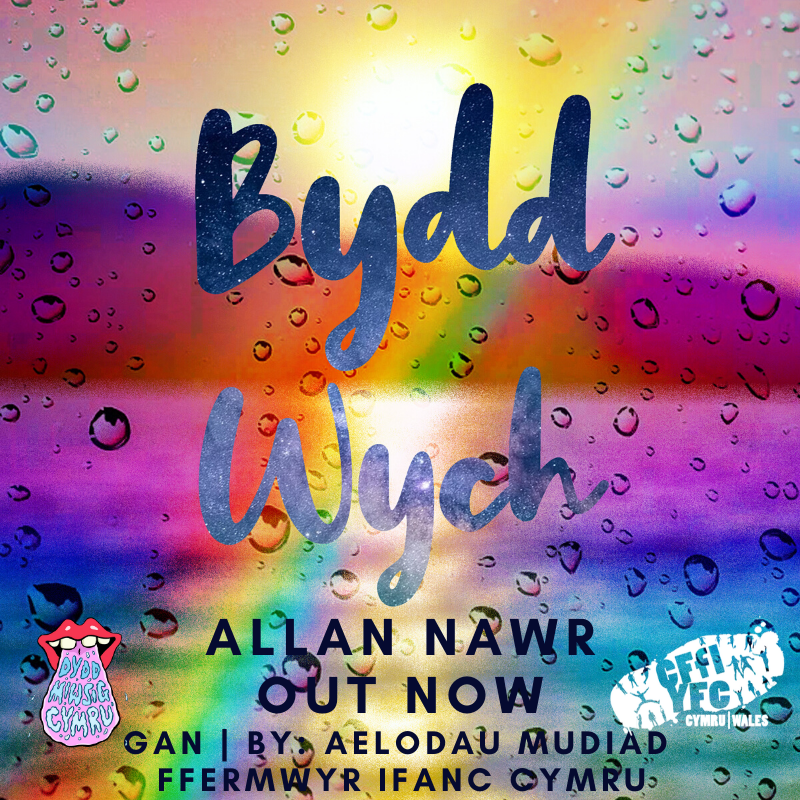 Wales YFC single
Thanks to Lysh Cymru for spotlighting the Wales YFC single, read below about the single and to learn more about Rhys Gwynfor.
It's Welsh Language Music Day on the 7th of February – a day to celebrate all kinds of Welsh music. This Friday, the Young Farmers Club Movement will launch a version of artist Rhys Gwynfor's single, 'Bydd Wych' – and a percentage of the single's profits will go to the Welsh language mental health charity, meddwl.org. Learn more about Rhys …
Why not join the thousands of people whom have already ventures head first to learn the Welsh Language? And with us being in lockdown, now is as good a reason as ever to go for it. So what are you waiting for? Below are some great apps, classes and resources to aid you in your learning.
---
Something remarkable has happened recently in the Welsh language music scene. There is a spirit and a sense of creative freedom that has energised young music makers.

DJ Huw Stephens, 2019
Listen
So why not fall head first into the Welsh Music Scene? Go on a road trip with some of your favourite celebrities? Loose yourself in a podcast? Or just bob along to some Celtic tunes? The possibilities are endless.
Y Pod
What's better than loosing yourself in a podcast? Well loosing yourself in a Welsh on of course!
Y Pod is a platform where you can find all the podcasts ever recorded in Welsh, including the "CFfI a Fi" podcast
Cân yr wythnos | Song of the week
Bringing you all the best songs from the Welsh Music Scene – "Song of the Week" hopes to highlight some of the wonderful songs Welsh bands and artists have to offer
Which will be your favourite?
S4C Clic
Why not watch "Iaith ar Daith" on S4C Clic, and follow some of your favourite celebrities as they venture around Wales learning the language.
So what are you waiting for, pop the kettle on and unwind
BBC Radio Cymru
Love listening to the radio and hearing a variety of new tunes and current news?
Well head over to BBC Radio Cymru today – the Welsh Language national radio station.
Cariad at Iaith
Love for Language
The hit S4C series "Cariad at Iaith" is back. Click the link above to watch all episodes.
Or why not give the video lessons a go? You can follow these in your own time, and from the comfort of your home.
S4C Dysgu Cymraeg
Tudalen – YouTube – Channel
S4C have created a Youtube channel specifically for Welsh learners of all levels.
There's clips for cooking along, practicing vocabulary and much more. So why not take a look today?
Iechyd Da, Mitching or Cwtch
Which one of these Welsh colloquialisms (slang) is fake?When you think you've got the answer click right as Ruth Jones unveils the answer!
Read
Reading gives us someplace to go, when we have to stay where we are
~ Mason Cooley ~
Gair yr Wythnos|Word of the Week
Why not introduce yourself to the Welsh Language by taking a view at our "Word of the Week" page. What's your personal favourite Welsh word?
Taflenni Cymorth | Cheat Sheet
Common phrases, Rugby terms, and a little something for a day at the Eisteddfod (just to name a few) – so why not click through and find a sheet to help you
Dihareb | Proverb
Proverbs are a peculiar thing aren't they – and if you think: "it's raining cats and dogs" is a funny one, wait till you hear the welsh equivalent!
---
Welsh Magazines
---